LETTER FROM THE ARTISTIC DIRECTOR APRIL 29, 2020
#PENUMBRASTRONG || Video message from Company Member Greta Oglesby & more!
Hello Dear Community,
Even though we find ourselves in social isolation, I hope that these times have called you to connect more deeply with your loved ones, with yourself, and perhaps with the circle of ancestors that surround you. In the late hours after my children go to bed, I often think of the many people who came before us, who weathered storms like these, who circled around their loved ones and their communities to offer what protections they could against the unknown. Meanwhile, the collective gathered insight and intelligence to persevere.
Though there is a lot of unnecessary noise and jockeying for attention, I hope you believe as I do that we are in fact finding ways to persevere. I see it daily in our incredible first responders and healthcare workers, many of who are volunteering extra time; I see it in our civic leaders who are carefully weighing the best decisions for the common good, sometimes against great criticism; I see it in our creative community who, despite their loss of livelihood, find ways to continue to uplift and inspire. Life is never without challenge, but it seems the challenges we're facing now are both simpler and more stark. From this vantage point, sometimes I can only marvel at the survival of our species. It is quite a thing, all these years of the human family, isn't it?
Maya Angelou said, "Do the best you can until you until you know better. Then when you know better, do better." What grace she offers us to learn from our hardships. May we find the mettle to do better for one another and our precious earth.
Please enjoy this video of Company Member Greta Oglesby reading from her book, Mama 'n Nem. I hope it invites you to reflect and to marvel upon the lives and legacies of those "whose handprints have marked your life" as Greta so poetically says. You are your ancestors' wildest dreams.
Until next time, many blessings for good health and peace of mind.
Yours,
Sarah
ARTIST SPOTLIGHT: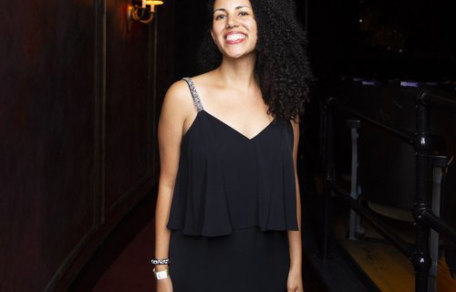 Quote
"As an institution that has been serving our community for more than four decades, the Penumbra Center for Racial Healing will be a beacon for all of us as we move through these uncertain times towards a brighter future for our children and grandchildren."
—Mayor Carter