LETTER FROM THE ARTISTIC DIRECTOR JUNE 25, 2020
Penumbra Theatre welcomes Harrison David Rivers as a new Company Member & more! 
Greetings Dear Community,
How about a ray of sunshine?
I'm excited to share with all of you that we've invited a new member into Penumbra's magnificent artistic company. Please join me in welcoming Harrison David Rivers!
Many of you will recall Penumbra's 2018 production of Harrison's riveting play This Bitter Earth. That hauntingly beautiful piece, directed by Penumbra company member Talvin Wilks, was lauded by audiences and critics alike.
In the play, an interracial gay couple finds themselves confronted with questions that are exceedingly relevant today. The movement to end violence against black Americans was more than just a backdrop for this profoundly moving love story. The movement-its politics and problems; its urgency and failings-felt like another presence in the midst of their relationship. While Jesse and Neil could find precious moments of tenderness and devotion, humor and vulnerability, they were also forced to contend with the mounting pressure of the outside world.
The deep chasms between lived experience and advocacy, the difficult discernment work about where to show up and what it means to put one's self at risk, and how, at the end of the day, we can come home to one another-find refuge in one another-were at the beating heart of this play. How do white people show up to do the work of racial justice right now? How do black people find space to feel safe, to feel angry, to feel grief….just to feel? We're feeling our way toward answers right now and this sort of theatre is essential to our collective enlightenment.
Harrison joins us at a critical time both for our community and for the company. He has served in various roles with the theatre, as a contributing scholar and writer, a program advisor, a playwright, and a dreamer into the future. His voice will play an important role in guiding our company's contemplation and our community engagement.
The inclusion of new artists helps build a future for our beloved institution. When we welcome dynamic, brilliant artists like Harrison, we honor the legacy of this place and those founding members who have passed on.
Welcome, Harrison, to the Penumbra family-we're honored to have you!
Yours,
Sarah
A Conversation with Sarah Bellamy and Harrison David Rivers from Penumbra Theatre on Vimeo.
ARTIST SPOTLIGHT: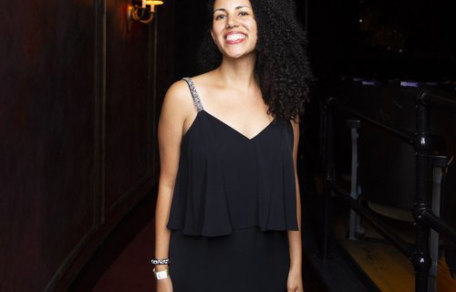 Quote
"How are we going to take the songs of all of this wonderful flock here and weave them together to create this great orchestra that will sing the song of healing? "
—Seitu Ken Jones