3 Play Package
3-PLAY PACKAGE // $96
Get a 20% discount on these three great presentations: Pipeline, The White Card, and How Black Mothers Say I Love You. Pick your favorite day of the week and performance time!
Package dates & times:
Opening Night Thursday (October 3, February 6, April 23 at 7:30pm)
1st Friday (October 4, February 7, April 24 at 7:30pm)
1st Saturday Matinee (October 5, February 8, April 25 at 2pm)
1st Saturday Evening (October 5, February 8, April 25 at 7:30pm)
1st Sunday Matinee (October 6, February 9, April 26 at 2pm)
2nd Thursday (October 10, February 13, April 30 at 7:30pm)
2nd Friday (October 11, February 14, May 1 at 7:30pm)
2nd Saturday Matinee (October 12, February 15, May 2 at 2pm)
2nd Saturday Evening (October 12, February 15, May 2 at 7:30pm)
2nd Sunday Matinee (October 13, February 16, May 3 at 2pm)
Subscriptions and single tickets are now on sale to the public. Order a subscription package of your choice and receive up to $50 in savings, free ticket exchange privileges, and lost ticket insurance. Purchase online or by calling 651.224.3180 Monday through Friday, from 10am-4:30pm.
ARTIST SPOTLIGHT: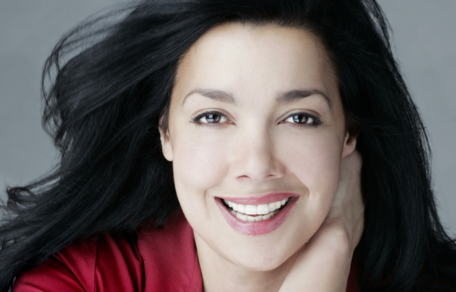 More Information
BECOME A NEXT
GENERATION MEMBER!
Join our movement to create transformational change for individuals and communities! A gift in any amount supports vital preparatory work for our next lifecycle as a performing arts campus and center for racial healing. Your donation will go directly to supporting artists of color as we develop the holistic programming that Penumbra will offer.
Members will receive:
• Special access to virtual readings and workshops by artists
• Guided meditations and reflections to support healing
• Opportunities to participate in the planning process
• News about the Penumbra Center for Racial Healing
• More!
A donation in any amount helps to sustain our company and grow our impact in the community. Donate online or by calling 651.224.3180 today.
Quote
"As an institution that has been serving our community for more than four decades, the Penumbra Center for Racial Healing will be a beacon for all of us as we move through these uncertain times towards a brighter future for our children and grandchildren."
—Mayor Carter