Arts
ARTS
See Penumbra with fresh eyes. Our 2023-24 arts season uplifts the complexity of Black life across ages and eras. Enjoy world premieres by brilliant artists, find joy in classic performances, and bookend your journey with unexpected connections. For questions or inquiries, please contact us at arts@penumbratheatre.org.
Click here to view our upcoming performances.
A BLACK-CENTERED EXPERIENCE
Whether you are seeing a show, practicing meditation, or learning how to make progress on equity goals, Penumbra approaches all of our work by centering Black people and culture. We welcome everyone to meet us in valuing not just Black people, but our ways of being, too.
START YOUNG
We know how vitally important it is for young people to see themselves represented authentically and lovingly. Through ticket discounts, school outreach, and stories from a new generation of Black artists, we're opening space for young audiences to feel at home, especially those new to theater, with enriching experiences designed especially for them.
MAKE A NIGHT OF IT
New this season, Affinity Nights invite Millennial and Gen Z folx who identify as BIPOC to meet and mingle before and after our plays.
ARTIST SPOTLIGHT: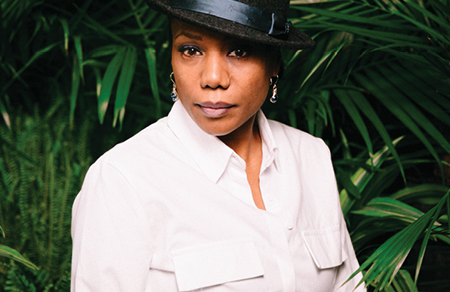 Quote
"WE HAVE TO MAKE JUSTICE THE MOST PLEASURABLE EXPERIENCE HUMANS CAN HAVE."
—ADRIENNE MAREE BROWN