Baobab Family Benefits
Every Penumbra donor is a member of The Baobab Family because every donation is an investment in Minnesota's only professional African American theatre, the nation's largest and preeminent.
You make this art possible. Your contributions breathe life into every performance, every educational program, and every social justice initiative. Your gift makes you a member of this dedicated family for the year–you can donate at any time and as often as you want.
ANNUAL LEVELS
Innovator > $10,000 ($850 monthly)
• Special recognition associated with an event or performance of donor's choice
Benefits, including those below
Dreamer $7,500-$9,999 ($650 monthly*)
• Invitation to lunch with the Artistic Director
Benefits, including those below
Creator $5,000-$7,499 ($450 monthly*)
• Invitation to Opening Night cast party
Benefits, including those below
Leader $1,000-$4,999 ($100 monthly*)
• Invitation to annual donor event
• Program acknowledgment
Benefits, including those below
Protector $250-$999 ($25 monthly*)
• Lobby and website acknowledgement
Benefits, including those below
Nurturer < $250 ($10 monthly*)
• Advance purchase opportunity
• Suggested monthly donation at this level.
Monthly donors may change or discontinue their support at any time.
Questions? Call Amy Thomas, Managing Director, at 651.288.6780 or email amy.thomas@penumbratheatre.org.
ARTIST SPOTLIGHT: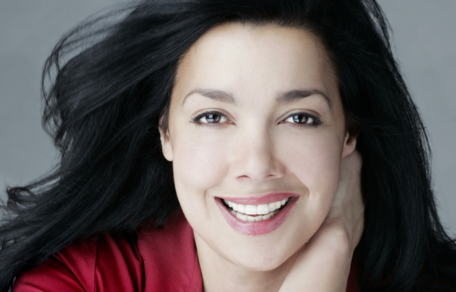 More Information
BECOME A NEXT
GENERATION MEMBER!
Join our movement to create transformational change for individuals and communities! A gift in any amount supports vital preparatory work for our next lifecycle as a performing arts campus and center for racial healing. Your donation will go directly to supporting artists of color as we develop the holistic programming that Penumbra will offer.
Members will receive:
• Special access to virtual readings and workshops by artists
• Guided meditations and reflections to support healing
• Opportunities to participate in the planning process
• News about the Penumbra Center for Racial Healing
• More!
A donation in any amount helps to sustain our company and grow our impact in the community. Donate online or by calling 651.224.3180 today.
Quote
"I'm super-excited about Penumbra's next life cycle that will combine the theatre and a learning center–a place that allows for questioning, reflecting and understanding."
—Phyllis Goff, Supporter