Carlyle Brown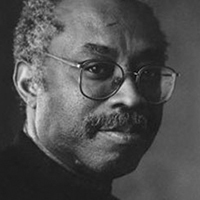 Carlyle Brown is a writer/performer/producer based in Minneapolis. He has produced The Masks of Othello: A Theatrical Essay, The Fula From America: An African Journey, Talking Masks, Therapy and Resistance, Are You Now Or Have You Ever Been…., Abe Lincoln and Uncle Tom in the White House and Acting Black His plays also include The African Company Presents Richard III, The Little Tommy Parker Celebrated Colored Minstrel Show, Buffalo Hair, The Beggars' Strike, The Negro of Peter the Great, Pure Confidence, A Big Blue Nail, Dartmoor Prison and others. He has received commissions from Arena Stage, the Houston Grand Opera, the Children's Theatre Company, Alabama Shakespeare Festival, Actors Theatre of Louisville, The Goodman Theater, Miami University of Ohio and the University of Louisville. He is recipient of playwriting fellowships from the New York Foundation for the Arts, National Endowment for the Arts, McKnight Foundation, the Minnesota State Arts Board, Jerome Foundation, Theatre Communications Group and the Pew Charitable Trust. Mr. Brown has been artist-in-residence at New York University School of the Arts Graduate Acting Program, The James Thurber House in Columbus, and Ohio State University Theater Department where he directed his music drama, Yellow Moon Rising. He has been a teacher of expository writing at New York University; African-American literature at the University of Minnesota; playwriting at Ohio State University and Antioch College; African American theater and dramatic literature at Carlton College as the Benedict Distinguished Visiting Artist, and "Creation and Collaboration" at the University of Minnesota Department of Theater. He has worked as a museum exhibit writer and story consultant for the Charles Wright Museum of African American History in Detroit, and the Kentucky Center for African American Heritage in Louisville, Kentucky. Mr. Brown is a core alumnus of the Playwrights' Center in Minneapolis and he is an alumnus of New Dramatists in New York. He has served on the board of directors for Theatre Communications Group, the national organization for the non-profit professional theater and is currently a member of the board directors of The Playwrights' Center and the Jerome and Camargo Foundations. He is a member of the Charleston Jazz Initiative Circle at the Avery Research Center for African American History and Culture at the College of Charleston in Charleston, South Carolina where his works and papers are archived. He is the 2006 recipient of The Black Theatre Network's Winona Lee Fletcher Award for outstanding achievement and artistic excellence, a 2008 Guggenheim Fellow, a 2010 recipient of the Otto Rene' Castillo Award for Political Theatre, and 2010 United States Artists Fellowship.
More Information
SUPPORT THE ART YOU LOVE!
For over four decades Penumbra Theatre has been a beacon welcoming everyone in our community to open their hearts and minds to be nourished by the unique power of theatre. Stand with us to sustain the art you love and grow its impact.
$50 Can give a week of healthy meals to one activist artist-in-training.
$100 Can underwrite two tickets to a performance so that price is never a barrier to great art.
$250 Can provide access for one person to attend every single event this season.
$500 Can subsidize Summer Institute tuition costs for one teen
A donation in any amount helps to sustain our company and grow our impact in the community. Donate online or by calling 651.224.3180 today.
Quote
"Penumbra Theatre is a classical, historical and, cultural mecca that allows for a platform for Black people to work, create...to thrive as artists."
—PaviElle French, Emmy Award-Winning Artist