COVID-19 SAFETY POLICIES
As of August 15, 2022
WELCOME BACK
As we return to live theatre, we wanted to share what we are doing to protect our community and to prevent the spread of COVID-19. Our policies are informed by recommendations from city, state, and federal health officials and are subject to change. Please refer to this web page for our most up-to-date policies and procedures.
HEALTH AND SAFETY POLICIES
Mask Requirement
All patrons, staff, and volunteers are required to wear masks when inside our building regardless of vaccination status. All masks must be worn securely, fully covering your nose and mouth. Bandanas and neck gaiters will not be allowed as alternatives to a mask. If you do not have a mask, we will provide one for you.
TICKET INFORMATION
Box Office
Our remote box office hours are Monday through Friday, from 10am to 4pm. Tickets may be purchased online 24/7 at penumbratheatre.org. Our physical box office location is open on event days only, 90 minutes before performance start times. If you have questions or need assistance, email boxoffice@penumbratheatre.org or leave a message at 651.224.3180. Please allow one to two business days for a response.
Exchanges
If you are feeling unwell, experiencing symptoms of COVID-19, or were recently exposed to anyone with COVID-19, we ask that you stay home and contact us before the performance start time to discuss your ticket exchange options. Please email boxoffice@penumbratheatre.org or leave a message at 651.224.3180.
CLEANING AND AIR FILTRATION
Public spaces are cleaned during and between shows and the building's HVAC system was upgraded with GPS needlepoint bipolar ionization technology to help purify the air.
QUESTIONS?
If you have any questions about our safety guidelines, please email info@penumbratheatre.org.
ARTIST SPOTLIGHT: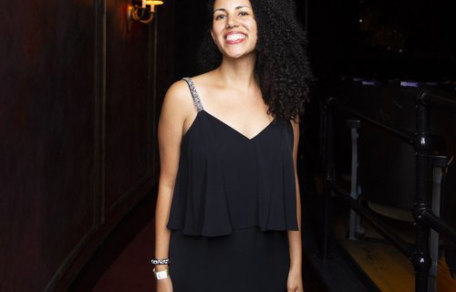 Quote
"As an institution that has been serving our community for more than four decades, the Penumbra Center for Racial Healing will be a beacon for all of us as we move through these uncertain times towards a brighter future for our children and grandchildren."
—Mayor Carter