Essential Conversations: Building a Better Twin Cities Through Poetry and Storytelling
ABOUT THE EVENT
Join Graywolf Press and Penumbra for Essential Conversations: Building a Better Twin Cities through Poetry and Storytelling, the first event in Graywolf's new Essential Conversations virtual event series.
Join us for an evening of reflection and conversation as Sarah Bellamy (artistic director for Penumbra and a racial equity facilitator and practitioner of racial healing), Heid E. Erdrich (poet, educator, and editor of New Poets of Native Nations), Roy Guzmán (poet, scholar, and author of Catrachos) and Daniel Alexander Jones (performance artist, playwright, director, essayist, and educator) engage one another in dialogue about the ways art and literature function in healing, imagining, and building a better Twin Cities both personally and in community. This dialogue will be centered on three key questions asked of the group in turn, and we encourage you to join us in gathering your own thoughts on these questions in advance:
How can storytelling and poetry help our communities heal?
Whose stories are represented, who gets to tell them, and to whom?
How are you as an artist being called to your work differently right now?
This event is free and open to the public and will be broadcast live via Zoom Webinar. Click here to register.
To contribute to the conversation, please submit your questions for the presenters in advance at wolves@graywolfpress.org, or plan to submit your questions via Zoom during the live event.
After the event, attendees are encouraged to continue the conversation in their own spaces with family, friends, colleagues, and others. Graywolf and Penumbra will provide a Talkback Toolkit to all registered attendees following the event to help facilitate these additional conversations, which will include the event recording, additional discussion questions, further reading lists, and more, and are designed for a wide variety of groups from book clubs to classrooms to office luncheons.
MULTIMEDIA AND PRESS
ABOUT GRAYWOLF PRESS
Graywolf Press is a leading independent publisher committed to the discovery and energetic publication of twenty-first century American and international literature. We champion outstanding writers at all stages of their careers to ensure that adventurous readers can find underrepresented and diverse voices in a crowded marketplace. Visit www.graywolfpress.org to donate, learn about our books, or attend an event.
ABOUT PENUMBRA
Penumbra, a 44-year-old legacy black arts organization that was once home to playwright August Wilson, is evolving into the Penumbra Center for Racial Healing. Based in the historically black neighborhood of Rondo in St. Paul, Minnesota, Penumbra's mission has long been to nurture black artists, promote racial equity, and inspire creative resiliency. Building upon this history, the Penumbra Center for Racial Healing will provide new artistic offerings, robust equity training services, a wellness center, and expanded staff to support the fresh areas of focus.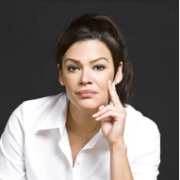 ABOUT SARAH BELLAMY
Sarah Bellamy is Artistic Director for Penumbra. She has designed several programs that engage patrons in critical thinking, dialogue, and action around issues of race and social justice. Select programs include Penumbra's RACE Workshop and the Summer Institute, a leadership development program for teens to practice art for social change. A graduate of Sarah Lawrence College, Ms. Bellamy also holds an M.A. in the Humanities from the University of Chicago. She has taught at Macalester College, the University of Minnesota, and served as Visiting Professor of Theatre and Culture at United Theological Seminary of the Twin Cities. Bellamy is a leading facilitator around issues of equity, diversity, and inclusion and has led coalition building efforts to address inequities in philanthropy and theatre. Her lectures on the power of race and representation have been presented across the country illuminating the ways in which images, narratives, and media influence perception and ultimately shape lives. She is a founding member of the Twin Cities Theatres of Color Coalition and has served on the Board of Directors for Theatre Communications Group. She is currently serving as a board member for the Jerome Foundation. She has been awarded a Hubert H. Humphrey Public Leadership Award and is a 2015 Bush Fellow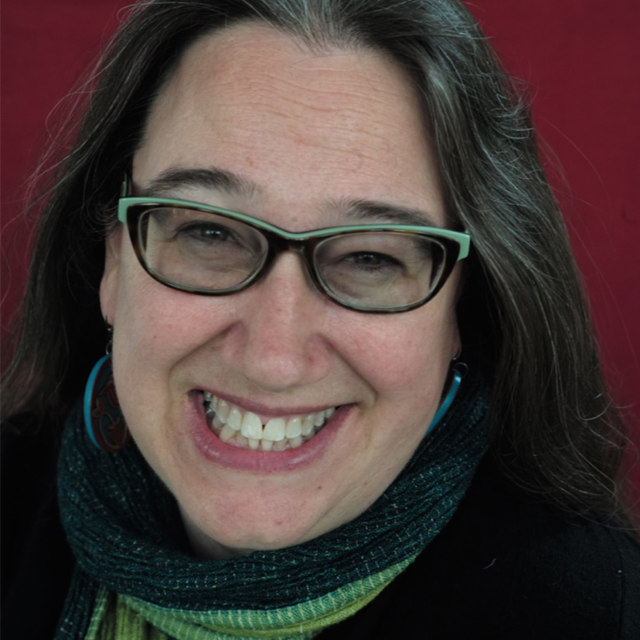 ABOUT HEID E. ERDRICH
Heid E. Erdrich edited New Poets of Native Nations from Graywolf Press. She is the author of six collections of poetry. Her recent book, Little Big Bully, won a National Poetry Series award. Heid is Ojibwe enrolled at Turtle Mountain.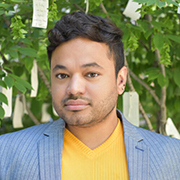 ABOUT ROY GUZMÁN
Roy G. Guzmán is the author of Catrachos. They received a 2019 fellowship from the National Endowment for the Arts and a 2017 Ruth Lilly and Dorothy Sargent Rosenberg Poetry Fellowship. Raised in Miami, they live in Minneapolis, Minnesota.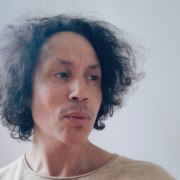 ABOUT DANIEL ALEXANDER JONES
Daniel Alexander Jones exemplifies the artist as energy worker. Daniel's wildflower body of original work includes plays, performance pieces, recorded music, concerts, music theatre events, essays, and long-form improvisations. Energy is his true medium. He creates multi-dimensional experiences where bodies, minds, emotions, voices, and spirits conjoin, shimmer, and heal. He aims to return us in full to ourselves and one another. Daniel is a Penumbra company member.
DATES AND TICKETS
Thursday, April 29, 2021 // 7:00PM
Quote
"I AM THRILLED TO EXPAND ON THE TREMENDOUS RESOURCES HERE TO DEVELOP A HEALING-CENTERED APPROACH TO OUR EQUITY WORK."
—Christine Smith,
Equity Director