for colored girls: who have considered suicide/when the rainbow is enuf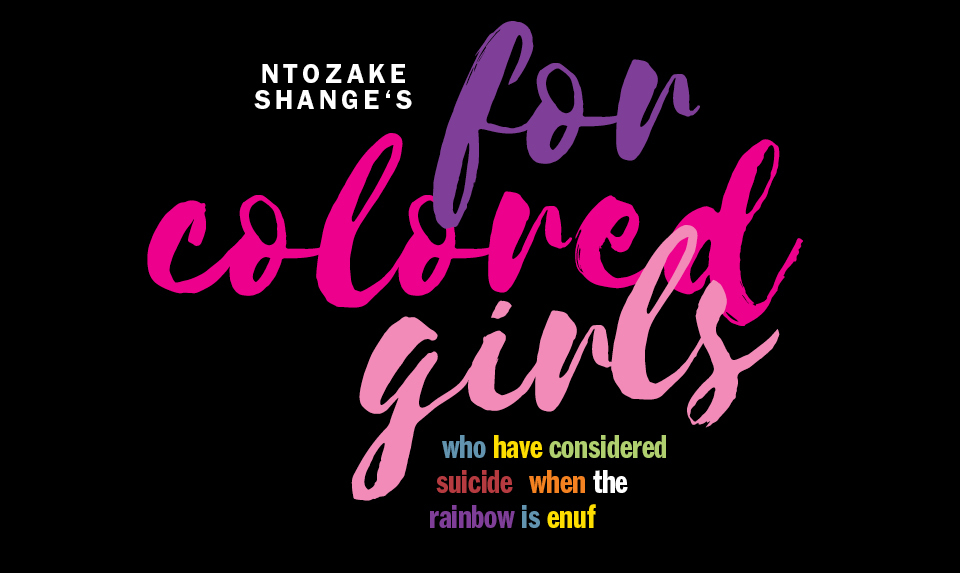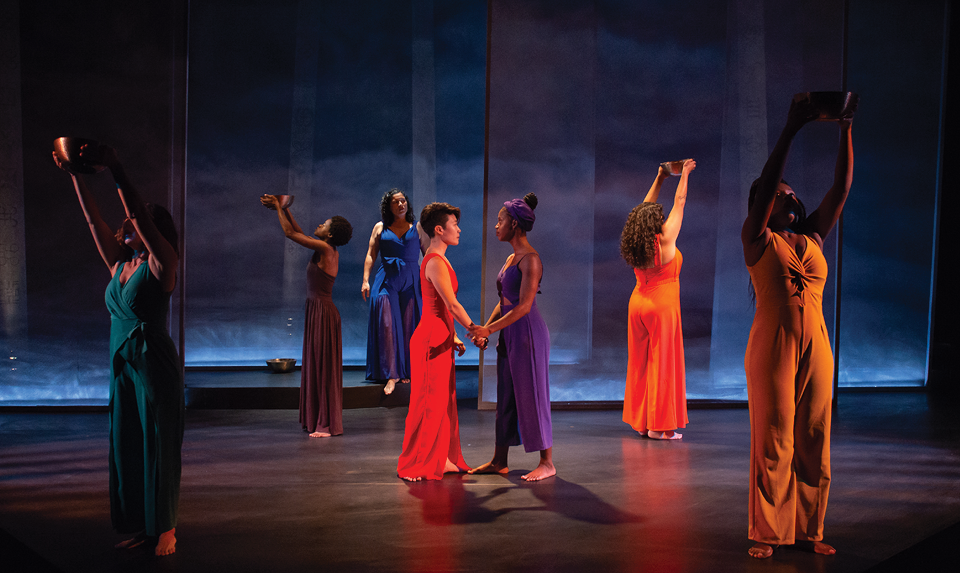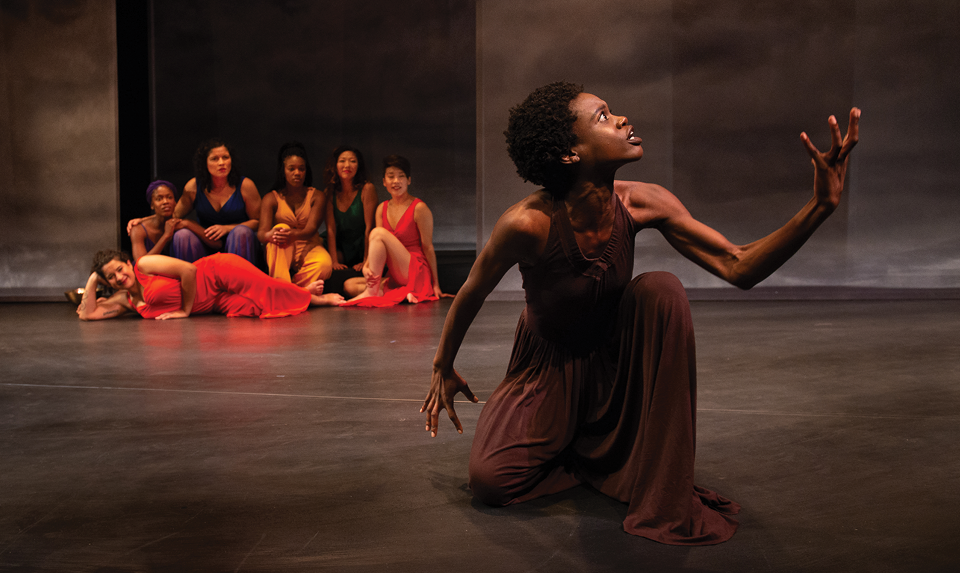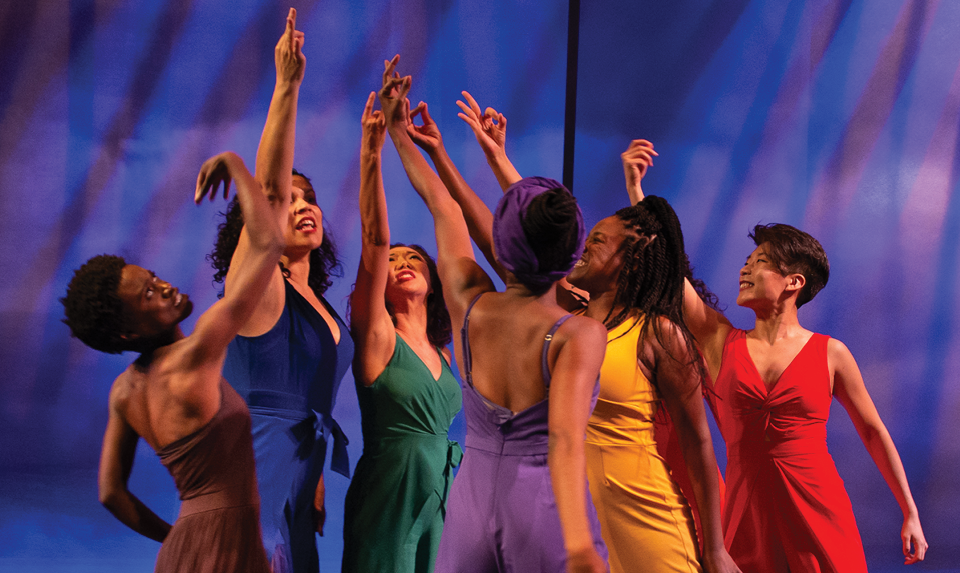 ABOUT THE EVENT
Ntozake Shange's
FOR COLORED GIRLS
Directed by Sarah Bellamy and Lou Bellamy
Choreography by Ananya Chatterjea
This 1974 classic which Ntozake Shange called a choreopoem, was conceived just two years before Penumbra Theatre was born. From its humble creation to critical acclaim on Broadway, the Obie Award-winning play has excited, inspired, and transformed audiences across the country. Shange's fearless prose vividly paints intimate portraits of the pain and jubilation that women of color experience from girlhood throughout life. Shange was groundbreaking in her efforts to shatter the silence that protected abusers of women. for colored girls is a brave reckoning, a celebration, a healing ceremony, and perhaps most profoundly, an example of the awesome power a chorus of women's voices can have.
Ensemble: Cristina Castro, Khanisha Foster, Sun Mee Chomet, Audrey Park, Ashe Jaafaru, Rajané Brown, Am'Ber Montgomery
Single Tickets
Purchase online or call 651.224.3180 Monday through Friday, from 10 to 4:30pm.
Study Guide
Penumbra Theatre's Study Guide Library is meant to provide patrons with in-depth reading material on the plays we present during our main-stage season. Download our free study guide at penumbratheatre.org/study-guides.
MULTIMEDIA AND PRESS
REVIEWS
"Penumbra Theatre brings new colors to 1970s landmark 'Colored Girls'" via the StarTribune
"Decades later, 'for colored girls' is still a painful, thrilling, and touching piece" via CityPages
"Darkness flirts with hope in 'For Colored Girls' at Penumbra" via Pioneer Press
"MUST SEE: For Colored Girls" via Compendium
"For Colored Girls: poetry and movement beautifully fused" via How Was The Show?
"BWW Review: FOR COLORED GIRLS" via Broadway World Minneapolis
"Regional Reviews: for colored girls" via Talkin' Broadway
FEATURE ARTICLES
"40 years later, 'for colored girls' remains painfully relevant" via MPR News
"Twin Cities' 10 can't-miss theater productions of the fall" via the StarTribune
"40-year-old 'For Colored Girls' still relevant" via the Pioneer Press
DATES AND TICKETS
Tuesday, September 18, 2018 // 7:30PM
Wednesday, September 19, 2018 // 7:30PM
Thursday, September 20, 2018 // 7:30PM
Friday, September 21, 2018 // 7:30PM
Saturday, September 22, 2018 // 2:00PM
Saturday, September 22, 2018 // 7:30PM
Sunday, September 23, 2018 // 2:00PM
Wednesday, September 26, 2018 // 10:00AM
Wednesday, September 26, 2018 // 7:30PM
Thursday, September 27, 2018 // 7:30PM
Friday, September 28, 2018 // 7:30PM
Saturday, September 29, 2018 // 2:00PM
Saturday, September 29, 2018 // 7:30PM
Sunday, September 30, 2018 // 2:00PM
Wednesday, October 3, 2018 // 10:00AM
Wednesday, October 3, 2018 // 7:30PM
Thursday, October 4, 2018 // 7:30PM
Friday, October 5, 2018 // 7:30PM
Saturday, October 6, 2018 // 2:00PM
Saturday, October 6, 2018 // 7:30PM
Sunday, October 7, 2018 // 2:00PM
Wednesday, October 10, 2018 // 10:00AM
Wednesday, October 10, 2018 // 7:30PM
Thursday, October 11, 2018 // 7:30PM
Friday, October 12, 2018 // 7:30PM
Saturday, October 13, 2018 // 2:00PM
Saturday, October 13, 2018 // 7:30PM
Sunday, October 14, 2018 // 2:00PM
Wednesday, October 17, 2018 // 7:30PM
Thursday, October 18, 2018 // 7:30PM
Friday, October 19, 2018 // 7:30PM
Saturday, October 20, 2018 // 2:00PM
Saturday, October 20, 2018 // 7:30PM
Sunday, October 21, 2018 // 2:00PM
Event Details
RUNNING TIME
90 minutes
DOORS OPEN
1 hour prior to performance
LOCATION
Penumbra Theatre
270 N. Kent St
St. Paul, MN 55102

POST-PLAY DISCUSSIONS
Thursday, September 27 &
October 4 & 11, 2018

ASL PERFORMANCE
Saturday, October 13, 2018 at 7:30pm

Map & Directions
Phone: (651) 224-3180
Email: boxoffice@penumbratheatre.org
Quote
"WE HAVE TO MAKE JUSTICE THE MOST PLEASURABLE EXPERIENCE HUMANS CAN HAVE."
—ADRIENNE MAREE BROWN