Sugar in Our Wounds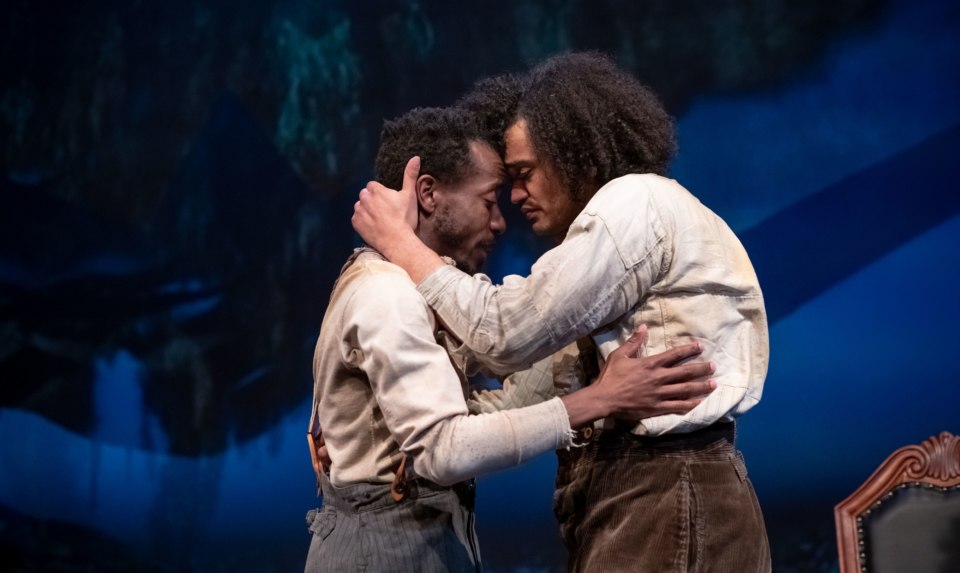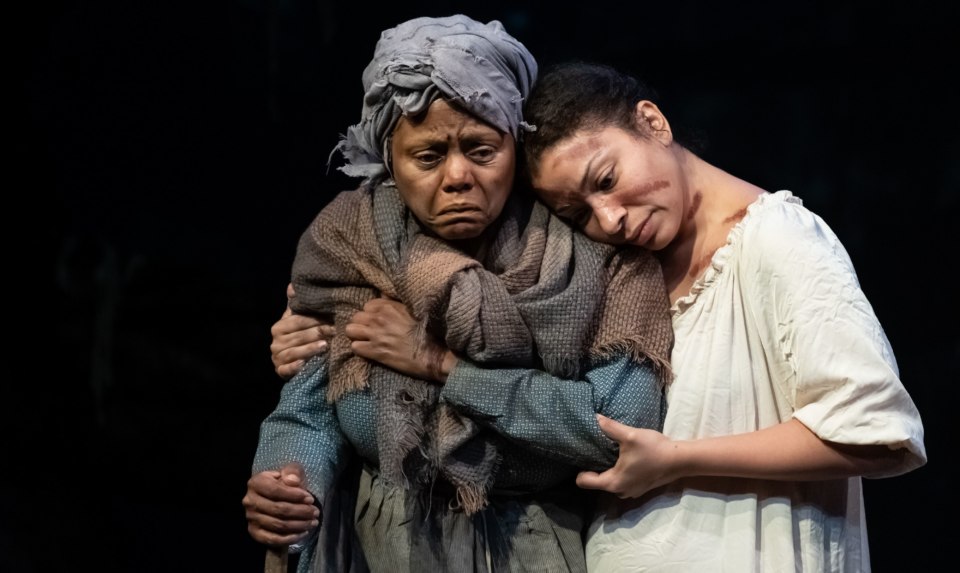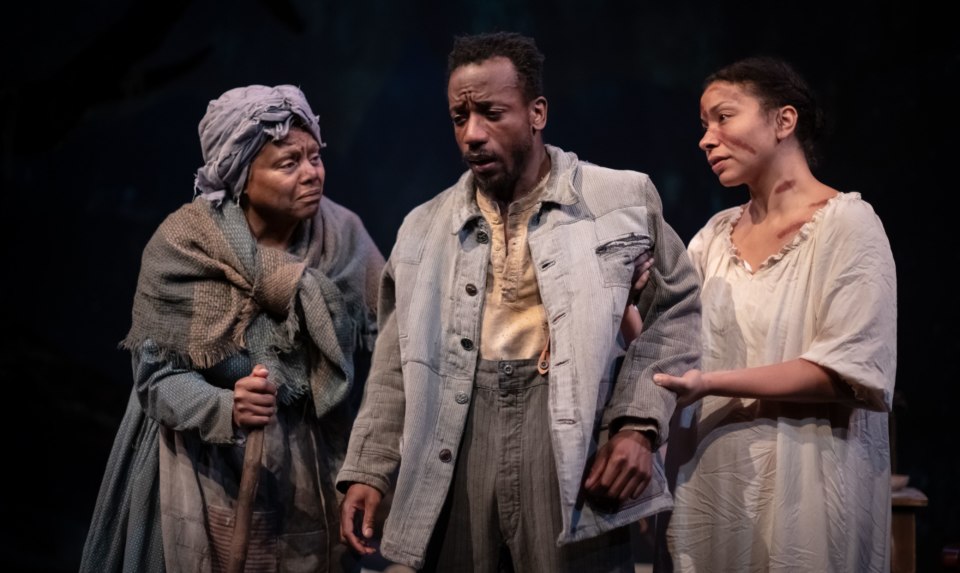 ABOUT THE EVENT
Donja R. Love's
SUGAR IN OUR WOUNDS
Directed by Sarah Bellamy
Set on a Southern plantation in 1862, this piercing drama explores queer Black love against a backdrop of imminent freedom. Two young enslaved men torn from their families find solace in one another, propelling them into a harrowing fight for love and survival.
Single Tickets
Purchase online or call 651.224.3180 Monday through Friday, from 10 to 4:30pm.
COVID Safety
All patrons, staff, and volunteers are required to wear masks at events regardless of vaccination status.
Post-Play Discussions
Thursday, March 9 and 16, 2023
Please join us for a post-play discussion after the performance as we engage themes from the play, hear from the artists involved in making it, and consider ways that we can process what we're thinking and feeling to invite more equity and healing in ourselves and for our communities. (45 minutes)
Sponsored by Thomson Reuters
DATES AND TICKETS
Tuesday, February 21, 2023 // 7:30PM
Wednesday, February 22, 2023 // 7:30PM
Thursday, February 23, 2023 // 7:30PM
Friday, February 24, 2023 // 7:30PM
Saturday, February 25, 2023 // 2:00PM
Saturday, February 25, 2023 // 7:30PM
Sunday, February 26, 2023 // 4:00PM
Wednesday, March 1, 2023 // 7:30PM
Thursday, March 2, 2023 // 7:30PM
Friday, March 3, 2023 // 7:30PM
Saturday, March 4, 2023 // 2:00PM
Saturday, March 4, 2023 // 7:30PM
Sunday, March 5, 2023 // 4:00PM
Wednesday, March 8, 2023 // 7:30PM
Thursday, March 9, 2023 // 7:30PM
Friday, March 10, 2023 // 7:30PM
Saturday, March 11, 2023 // 2:00PM
Saturday, March 11, 2023 // 7:30PM
Sunday, March 12, 2023 // 4:00PM
Wednesday, March 15, 2023 // 7:30PM
Thursday, March 16, 2023 // 7:30PM
Friday, March 17, 2023 // 7:30PM
Saturday, March 18, 2023 // 2:00PM
Saturday, March 18, 2023 // 7:30PM
Sunday, March 19, 2023 // 4:00PM
Event Details
RUNNING TIME
TBA
DOORS OPEN
1 hour prior to performance
LOCATION
Penumbra Theatre
270 N. Kent St
St. Paul, MN 55102

PREVIEWS
Tuesday, February 21, 2023
Wednesday, February 22, 2023
OPENING NIGHT
Thursday, February 23, 2023
POST-PLAY DISCUSSIONS
Thursday, March 9, 2023
Thursday, March 16, 2023
ASL PERFORMANCE
TBD

Map & Directions
Phone: (651) 224-3180
Email: boxoffice@penumbratheatre.org
Quote
"HEALING ISN'T A PRODUCT, IT'S A PRACTICE, AND PRACTICE IS SOMETHING THAT HAPPENS CONTINUOUSLY AND DEEPENS."
—Camille Cyprian,
Wellness Director