The White Card: Here's Looking At You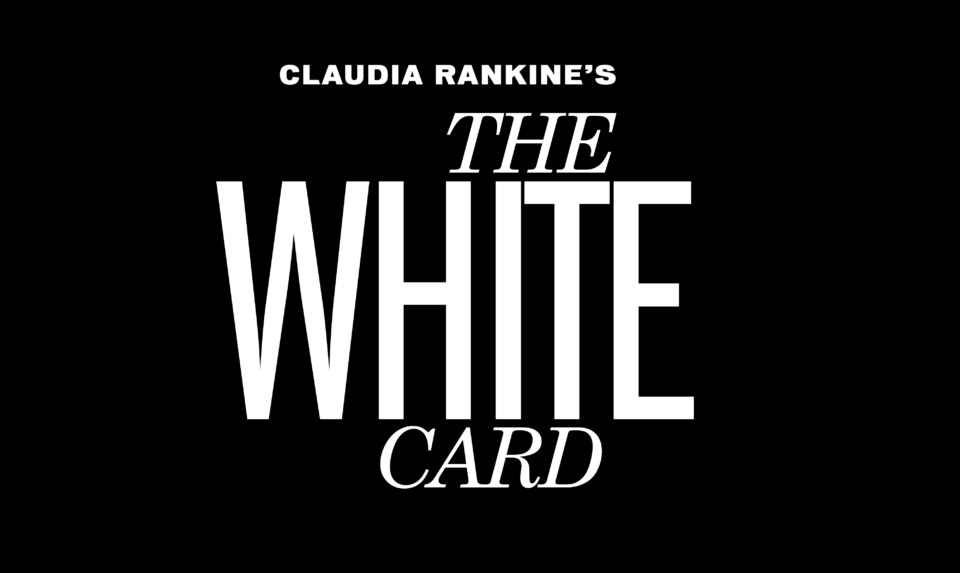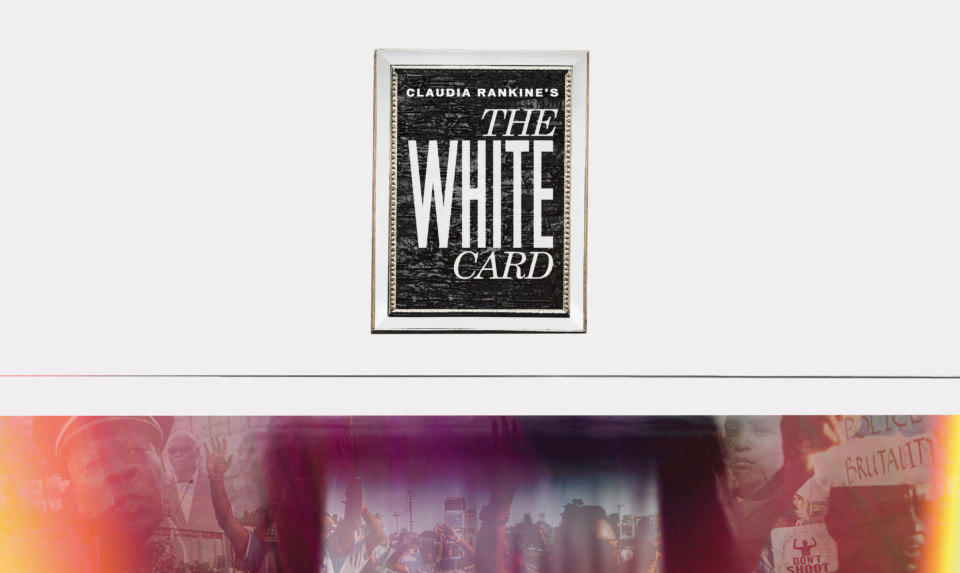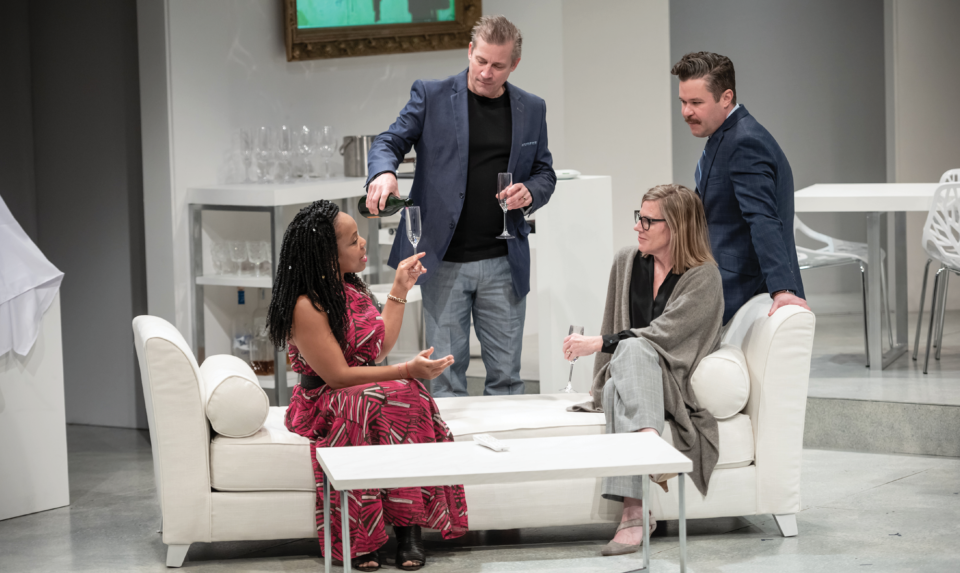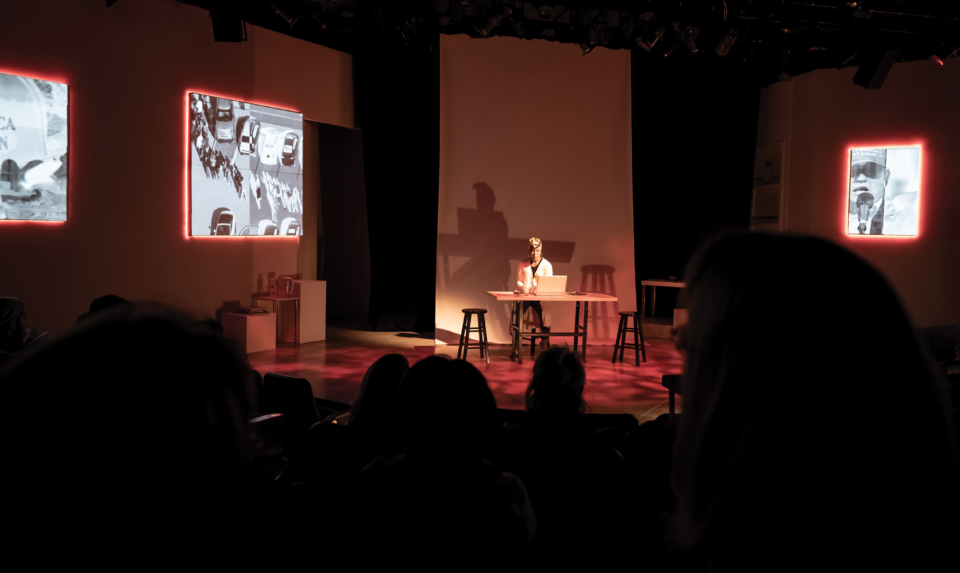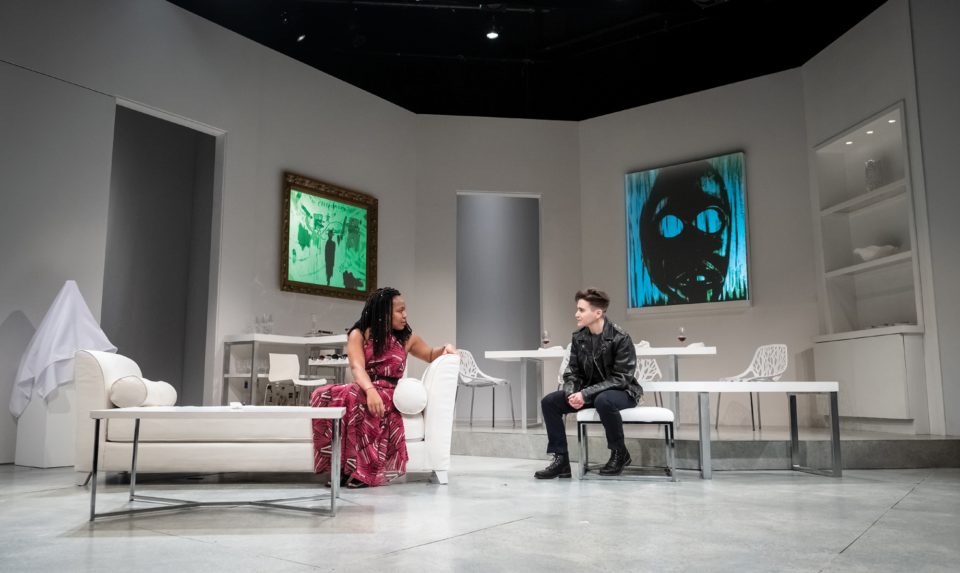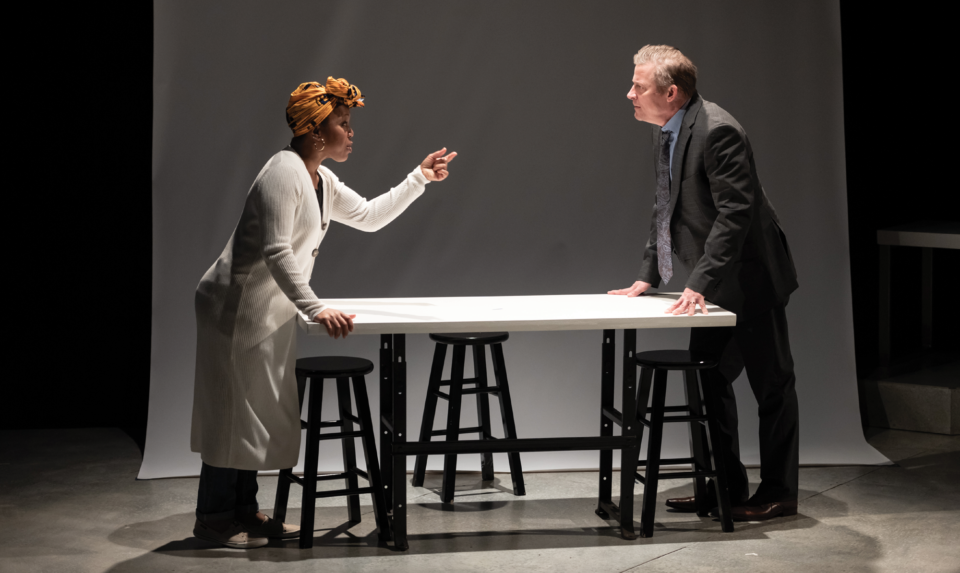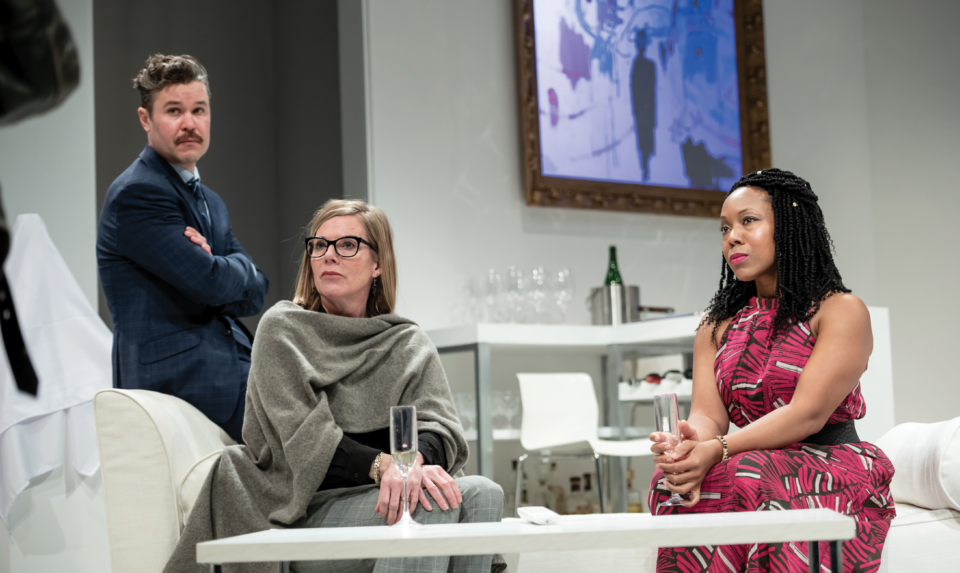 ABOUT THE EVENT
Claudia Rankine's
THE WHITE CARD
Regional Premiere
Directed by Talvin Wilks
Virginia and Charles are wealthy, white arts patrons with a keen interest in racial injustice. Over time they have acquired an impressive collection of contemporary art depicting the violence exacted against black Americans. Tonight, they are excited to host Charlotte, a black photographer on the verge of great renown, at a private dinner in their home. As the conversation ventures into our current political climate from the first champagne toast, it's clear neither artist nor collector is what the other may have expected. With incisive wit, Rankine's play turns the camera from the casualties to the collectors.
Purchase online or by calling 651.224.3180 Monday through Friday, from 10am-4:30pm.
Study Guide
Penumbra Theatre's Study Guide Library is meant to provide patrons with in-depth reading material on the plays we present during our main-stage season. Download our free study guide at penumbratheatre.org/study-guides. The White Card Study Guide is curated by Minneapolis based artistic partnership Free Black Dirt.
Season Sponsors:


MULTIMEDIA AND PRESS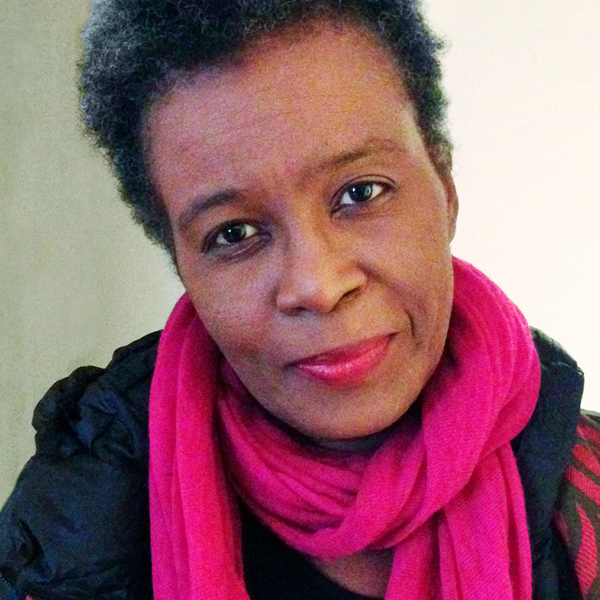 ABOUT THE PLAYWRIGHT
Claudia Rankine is the author of five collections of poetry, including Citizen: An American Lyric and Don't Let Me Be Lonely; two plays including The White Card, which premiered in February 2018 (ArtsEmerson/ American Repertory Theater) was published with Graywolf Press in 2019, and Provenance of Beauty: A South Bronx Travelogue; as well as numerous video collaborations. Her next publication, Just Us, is a collection of essays forthcoming with Graywolf Press in 2020. She is also the editor of several anthologies including The Racial Imaginary: Writers on Race in the Life of the Mind. In 2016, she co-founded The Racial Imaginary Institute (TRII). Among her numerous awards and honors, Rankine is the recipient of the Bobbitt National Prize for Poetry, the Poets & Writers' Jackson Poetry Prize, and fellowships from the Guggenheim Foundation, the Lannan Foundation, the MacArthur Foundation, United States Artists, and the National Endowment of the Arts. She is a Chancellor of the Academy of American Poets and teaches at Yale University as the Frederick Iseman Professor of Poetry. She lives in New Haven, Connecticut.
FEATURE STORIES
"'Genius' Claudia Rankine shuffles a stacked deck with 'The White Card'" via StarTribune
"Race, power and privilege at play in 'The White Card'" via MPR News
REVIEWS
"Penumbra Theatre's 'White Card' deals confidently in race and art" via StarTribune
"The White Card is challenging and frequently uncomfortable" via Pioneer Press
"The White Card at Penumbra Theatre" via Cherry and Spoon
"Penumbra Theatre in St. Paul is Playing The White Card" via The Stages of MN
DATES AND TICKETS
Tuesday, February 4, 2020 // 7:30PM
Wednesday, February 5, 2020 // 7:30PM
Thursday, February 6, 2020 // 7:30PM
Friday, February 7, 2020 // 7:30PM
Saturday, February 8, 2020 // 2:00PM
Saturday, February 8, 2020 // 7:30PM
Sunday, February 9, 2020 // 2:00PM
Wednesday, February 12, 2020 // 10:00AM
Wednesday, February 12, 2020 // 7:30PM
Thursday, February 13, 2020 // 7:30PM
Friday, February 14, 2020 // 7:30PM
Saturday, February 15, 2020 // 2:00PM
Saturday, February 15, 2020 // 7:30PM
Sunday, February 16, 2020 // 2:00PM
Wednesday, February 19, 2020 // 10:00AM
Wednesday, February 19, 2020 // 7:30PM
Thursday, February 20, 2020 // 7:30PM
Friday, February 21, 2020 // 7:30PM
Saturday, February 22, 2020 // 2:00PM
Saturday, February 22, 2020 // 7:30PM
Sunday, February 23, 2020 // 2:00PM
Wednesday, February 26, 2020 // 10:00AM
Wednesday, February 26, 2020 // 7:30PM
Thursday, February 27, 2020 // 7:30PM
Friday, February 28, 2020 // 7:30PM
Saturday, February 29, 2020 // 2:00PM
Saturday, February 29, 2020 // 7:30PM
Sunday, March 1, 2020 // 2:00PM
Wednesday, March 4, 2020 // 10:00AM
Wednesday, March 4, 2020 // 7:30PM
Thursday, March 5, 2020 // 7:30PM
Friday, March 6, 2020 // 7:30PM
Saturday, March 7, 2020 // 2:00PM
Saturday, March 7, 2020 // 7:30PM
Sunday, March 8, 2020 // 2:00PM
Event Details
RUNNING TIME
80 minutes, no intermission
DOORS OPEN
1 hour prior to performance
LOCATION
Penumbra Theatre
270 N. Kent St
St. Paul, MN 55102

PREVIEWS
Tuesday, February 4, 2020
Wednesday, February 5, 2020

OPENING NIGHT
Thursday, February 6, 2020

POST-PLAY DISCUSSIONS
Thursday, February 13, 20*, and 27, 2020
*Discussion hosted by Free Black Dirt

ASL PERFORMANCE
Saturday, February 29, 2020 at 7:30pm

STUDENT MATINEES
Wednesday, February 12, 2020 at 10am
Wednesday, February 19, 2020 at 10am
Wednesday, February 26, 2020 at 10am

Map & Directions
Phone: (651) 224-3180
Email: boxoffice@penumbratheatre.org
Quote
"HEALING ISN'T A PRODUCT, IT'S A PRACTICE, AND PRACTICE IS SOMETHING THAT HAPPENS CONTINUOUSLY AND DEEPENS."
—Camille Cyprian,
Wellness Director