We Are Loved: A virtual gathering to center, remember, and empower
ABOUT THE EVENT
Many of us are feeling highly activated as Derek Chauvin's trial nears. We are replaying traumatic events of the past and bracing ourselves for more injury. Revisiting the details of George Floyd's tragic murder will be painful. Hearing arguments that attempt to exonerate Derek Chauvin will be painful. We know that we will need extra nurturance, care, and support to be with our feelings, stay healthy, and stay focused on justice. We also know that the work necessary to make our communities more equitable and just extend far beyond this trial.
Join Penumbra, the Center for Antiracism Research for Health Equity, and Maji ya Chai Land Sanctuary for a virtual gathering to remember George Floyd's life, to open intentional space to grieve and heal, and to ready ourselves for practical action to address ongoing disparity in our midst.
As part of the evening, we will be holding identity-based affinity circles: Black/African Diaspora space, BIPOC space; Mixed Race space; and White Antiracism space (click here for details). Led by facilitators, these breakout rooms are designed to acknowledge that based on our embodied racial experience, we may need different things at this time. We acknowledge that people of color experiencing racism might need extra nurturance and that many white folks want to continue to learn and be of help at this very sensitive time. Breakout rooms will last 30-minutes and will invite contemplation and conversation toward healing and justice.
Access to this virtual event is free, but reservations are required. Click here to reserve online (limit one order per household; reservations are available until 3:59pm the day of the event). You will be prompted to select one identify-based affinity circle upon check out. Zoom details will be emailed to you after you complete your reservation. Please note, admittance to this event will close at 6:10pm.
Event Support Provided By:

MULTIMEDIA AND PRESS
SPEAKER BIOS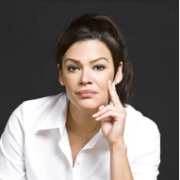 Sarah Bellamy is a nationally renowned racial equity facilitator and practitioner of racial healing. Her methods are holistic, profound, and foster powerful intimacy and authenticity for clients. She brings a wealth of scholarship, strategic acuity, and deep compassion to consultative and coaching relationships. Her writing focuses on memoir, personal essays, plays, and short stories. She is a stage director and the artistic director of Penumbra Theatre Company, one of the nation's oldest and largest African American theatre companies. Sarah is a graduate of Sarah Lawrence College and holds an M.A. in the Humanities from the University of Chicago. She has taught at Macalester Col-lege, the University of Minnesota, and served as Visiting Professor of Theatre and Culture at United Theological Seminary of the Twin Cities. Her lectures on the power of race and representation have been presented across the country illuminating the ways in which images, narratives, and media influence perception and ultimately shape lives. She is a skilled and dynamic public speaker offer-ing audiences fresh, big-hearted, and courageous perspectives on a wide range of topics. She is es-pecially recognized for her work on racial healing, authenticity, and resiliency. Sarah has been awarded the Hubert H. Humphrey Public Leadership Award, a Bush Foundation Fellowship, and served on the Board of Directors for Theatre Communications Group. She currently serves on the Board of Directors for The Jerome Foundation.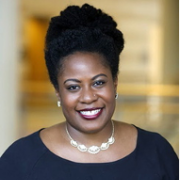 Dr. Rachel R. Hardeman is a reproductive health equity researcher whose program of research ap-plies the tools of population health science and health services research to elucidate a critical and complex determinant of health inequity—racism. Dr. Hardeman leverages the frameworks of criti-cal race theory and reproductive justice to inform her equity-centered work which aims to build the empirical evidence of racism's impact on health particularly for Black birthing people and their babies. In 2020, she was named the first Blue Cross Endowed Professor of Health and Racial Equity. Dr. Hardeman's research includes a partnership with Roots Community Birth Center, in North Min-neapolis, one of five Black-owned freestanding birth centers in the United States. Her work also examines the potential mental health impacts for Black birthing people when living in a communi-ty that has experienced the killing of an unarmed Black person by police. Dr. Hardeman is principal investigator of MORhELab, which explores and defines ways to measure structural racism for the purposes of empirical, quantitative investigation. Published in journals such as the New England Journal of Medicine and the American Journal of Public Health, Dr. Hardeman's research has elicited important conversations on the topics of cul-turally-centered care, police brutality and structural racism as a fundamental cause of health ineq-uities. Her overarching goal is to contribute to a body of knowledge that links structural racism to health in a tangible way, identifies opportunities for intervention, and dismantles the systems, structures, and institutions that allow inequities to persist. Dr. Hardeman is active locally and nationally with organizations that seek to achieve health equity. She was recently appointed to the Minnesota Maternal Mortality Review Committee and the CDC Maternal Mortality Review Information Application (MMRIA) Bias work group where she is working to develop a measure of structural racism to be included when reviewing maternal deaths. Dr. Hardeman also serves on the Board of Directors for Planned Parenthood of the North Central States. More at www.rachelhardeman.com.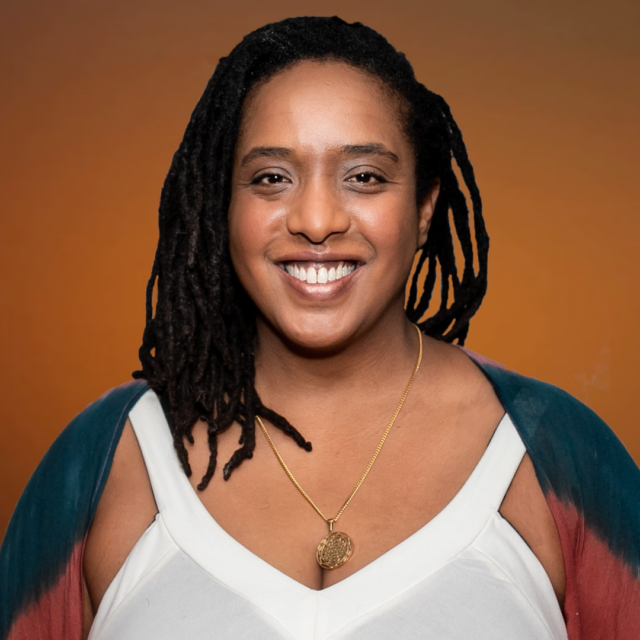 Rebeka Ndosi is a licensed acupuncturist, herbalist and practitioner of Chinese Medicine. She is a certified teacher of Radiant Child Family Yoga, a Kundalini Yoga & Meditation instructor and a certi-fied community coach in healing justice. Her work recognizes, honors and nurtures the individual and collective wisdom that we hold and is driven by the firm belief that lasting, revolutionary change and healing starts from within. Rebeka focuses on practical, relevant and integrative healing modalities to support children and youth, especially indigenous youth and youth of color, and the adults and communities who sur-round them in relieving stress, processing and healing from trauma, and affirming their greatness. She is the creator of Warriors of Light: tools and technologies for feeling healthy, happy and whole, featuring children of the African Diaspora in order for children of color to see themselves in the tools which have roots in Africa and India. She is also the founder of the Youth Healing Justice Net-work. Rebeka has been developing and teaching integrative, trauma-informed healing workshops for youth and adults since 2015, teaching yoga and meditation since 2007, has been a licensed practi-tioner of Acupuncture and Chinese Medicine since 2006. She teaches experiential workshops regu-larly on yoga & meditation as tools for healing from trauma, and living a resilient life, specifically focused on youth and adults of color. Rebeka has been developing and leading healing circles with schools, community organizations and businesses as Healer in Residence since 2016. More at www.rebeka.org.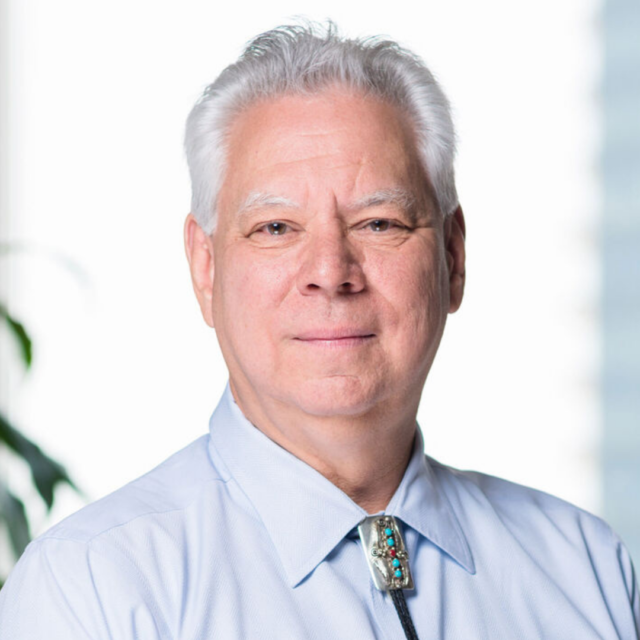 Eric J. Jolly, Ph.D. is the President and CEO of the Saint Paul & Minnesota Foundation – an organization working to create an equitable, just and vibrant Minnesota where all communities and people thrive. With roots in Saint Paul since 1940 and partners across the state, the Foundation is Minnesota's largest community foundation, stewarding $1.7 billion in charitable assets, including the work of F. R. Bigelow Foundation, Mardag Foundation and a statewide network of more than 2,000 charitable organizations and donor advised funds. Each year, the Foundation and its donors make over 8,500 grants to agents and agencies of change.
Jolly joined the Foundation in 2015. As a lifelong educator and scientist, Jolly's signature leadership style has been to listen deeply to those in the community. As a result, Jolly has focused the Foundation on three distinct strategies: inspiring generosity, advancing equity and investing in community-led solutions. The consistent thread woven throughout Jolly's vast career is the belief that all humans deserve a life filled with dignity and opportunity.
This commitment has led him to serve in many capacities. Before joining the Foundation, Jolly worked for a decade as president of the Science Museum of Minnesota and prior, as vice president and senior scientist at the Education Development Center in Massachusetts. He has also worked in successive academic roles at several colleges and universities, including professor, dean, assistant chancellor and director for Affirmative Action and Diversity. He is a life member of the Society for Advancement of Chicanos and Native Americans in Science, a life fellow of the American Association for the Advancement of Science and former director of the board of the National Museum of the American Indian.
Currently he serves on a number of local and national boards, including the Cornell Laboratory of Ornithology, Greater MSP, Itasca Project and the Ordway. Jolly is a member of honor societies, including Sigma Xi, Phi Eta Sigma, Mortarboard and Golden Key. Widely recognized for his work with communities and policy makers, Jolly has published articles and books and has lectured around the world. He is also a frequent contributor to articles, opinion editorials and global conversations and convenings about equity, inclusion and community-building. Jolly has a doctorate in psychology and a master's degree in psychometrics from the University of Oklahoma.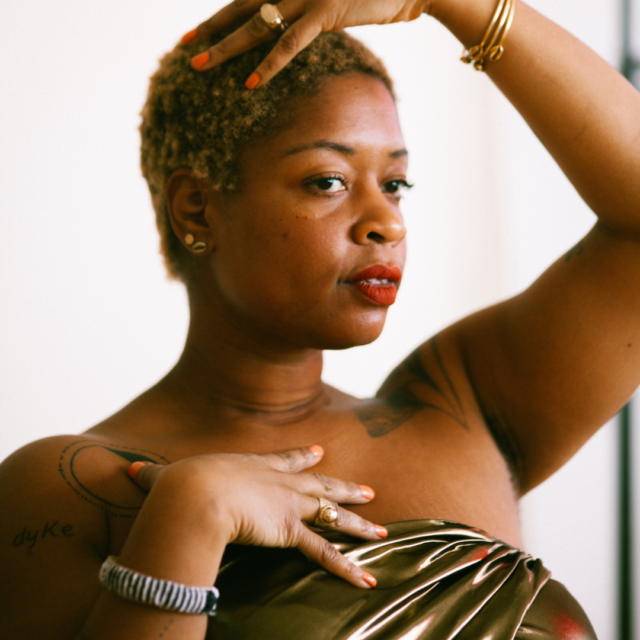 Junauda Petrus-Nasah is a writer, a soul sweetener, runaway witch, and performance artist of Black-Caribbean descent, born and working on unceded Dakota land in Minneapolis, Minnesota. Her work centers around wildness, queerness, Black-diasporic-futurism, ancestral healing, sweetness, shimmer and liberation. Her first YA novel, The Stars and The Blackness Between Them received a Coretta Scott King Honor Award. And she really, really loves to eat and write about delicious food. She is the co-founder with Erin Sharkey of Free Black DIrt a Black, experimental healing art collective. She is currently working on her second novel Black Circus, set in the 90s about a young, Black woman studying circus with a mysterious Black elder former circus performer.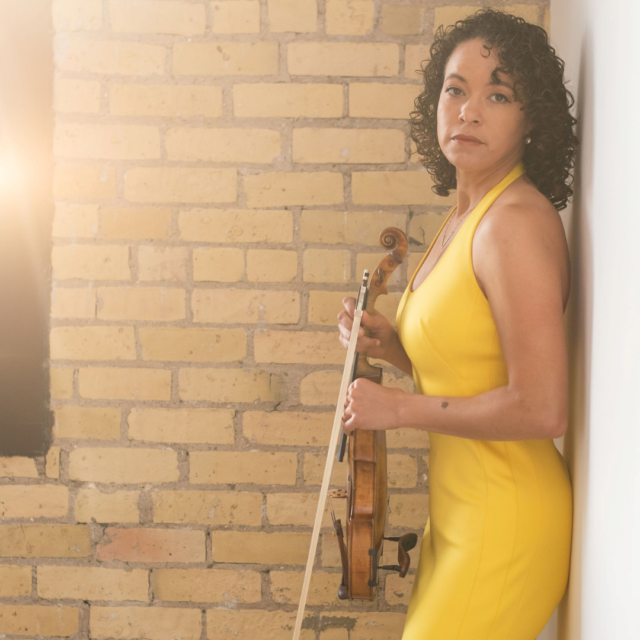 Emilia Mettenbrink is a violinist with the Minnesota Opera Orchestra and Principal Second Violin of the Sphinx Virtuosi ensemble. She is a Minnesota native and in addition to her work with the opera and Sphinx, she plays often with both the Minnesota Orchestra and the St. Paul Chamber Orchestra. Emilia began violin studies at the age of 3 and won the Minnesota Sinfonia Young Artist Competition at the age of 9. She went on to study violin performance with Paul Kantor at the University of Michigan and received a graduate degree from the University of Wisconsin–Madison with David Perry. While in Madison Emilia served as the Assistant Concertmaster for the Madison Symphony Orchestra as well as playing for the Wisconsin Chamber Orchestra. She then spent 4 years in Miami with the New World Symphony Orchestra as a rotating principal and soloist. Emilia has a love for chamber music and enjoys splitting her time between large and small ensemble performance opportunities. Her projects endeavors have included chamber opera performances with the Mill City Summer Opera, and both small ensemble and orchestra performances with the Lakes Area Music Festival. This past summer Emilia created tinybalcony Concerts, a performance project from her balcony in St Paul, and could be found there in the summer months playing for her neighbors. @tinybalconyConcerts is an offering of beauty and joy for her community in these troubled times.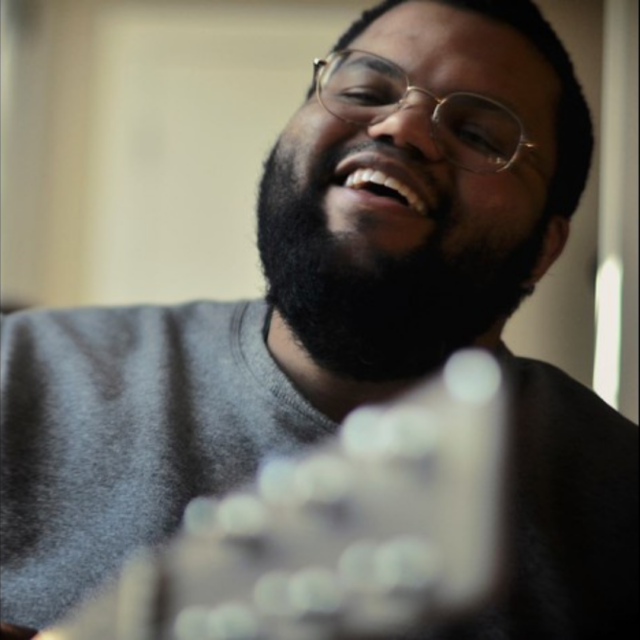 Theo Langason is a facilitator, teaching Artist and monologist. Theo was born and raised in Northeast Minneapolis, Theo Langason is a graduate of Rutgers University where he studied Theatre Arts. Since moving back to Minneapolis, Theo has worked with Park Square Theatre, Frank Theatre, Theatre Pro Rata, The Mysterium, Red Eye Theatre and The Winding Sheet Outfit. Theo is a lead teaching artist with Penumbra Theatre Company facilitating residencies and teaching in the Summer Institute. Theo is also a member of Blackout Improv group.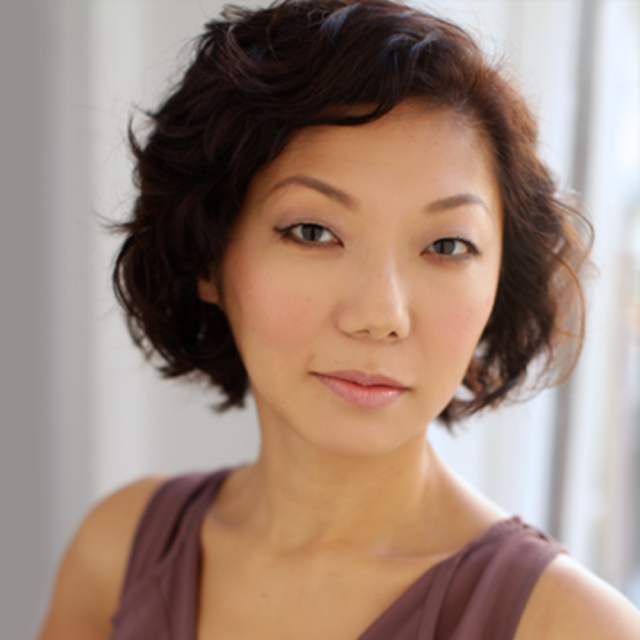 Sun Mee Chomet is a St. Paul-based actor, playwright, and educator. Sun Mee has worked at Lincoln Center's LCT3, Penumbra Theatre, Hartford Stage, Cincinnati Playhouse, Kansas City Repertory, Syracuse Stage, Guthrie Theater, Ten Thousand Things Theater, Jungle Theater, Theater Mu, Mixed Blood Theater, Pillsbury House Theatre, Park Square Theatre, among others. Recognition includes: 2019 and 2013 Playwrights' Center McKnight Theater Artist Fellowship, 2019 Decades Awards (Star Tribune, City Pages), 2015 TCG Fox Fellowship, and 2015 Lucille Lortel nomination for Outstanding Featured Actress. Sun Mee is honored to have worked with Penumbra since 1999 as an actor, teaching artist, Summer Institute director, mainstage Assistant Director, and Race Workshop Facilitator and Monologue Artist. Penumbra has served as an artistic home and a place of sustenance and healing and for this, Sun Mee is forever grateful.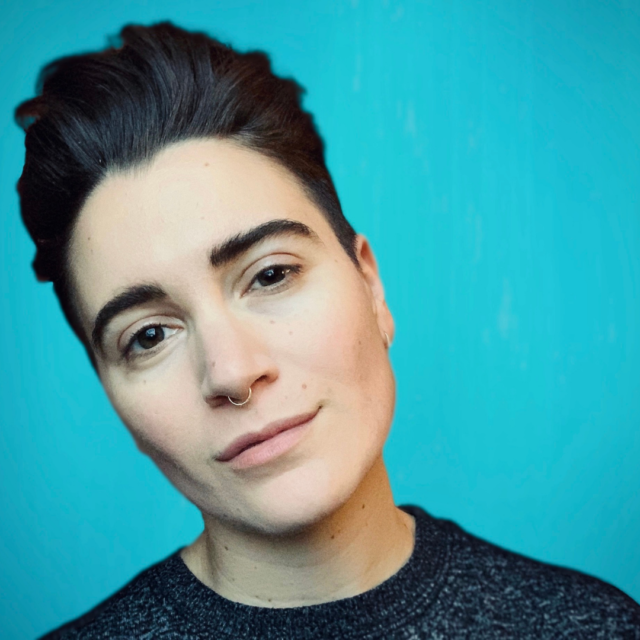 Jay Owen Eisenberg (He/Him/His) is a Minneapolis-based theatre artist, educator, and facilitator. Before moving to the Twin Cities in 2015, he was a lifelong New Yorker. He is a White, Jewish, queer, transgender man in his 30s who is often mistaken for one of his high school students.
Jay's approach to teaching nurtures joyful empowerment, rigorous curiosity, and generous collaboration at the intersection of arts and advocacy. His backgrounds in sex education and professional theatre have supported him in creating dynamic curriculum around Health, Wellness, and Consent for young performers in training. He encourages his students to view health and wellness as systemic, social, and ecological issues deeply informed by power and privilege, and his classes explore the ways in which the arts and culture sector often replicates and amplifies these power dynamics. Jay teaches with Upstream Arts, Saint Paul Conservatory for Performing Artists, the University of Minnesota, and the Performing Institute of Minnesota. He is a frequent guest teaching artist with a wide variety of theaters and arts education institutions around the country, and he was a member of the Guthrie Theater's Guthrie Education Network Teaching Artist cohort from 2016 to 2019. Jay also works as an equity consultant, specializing in collaborating with arts organizations that seek to better serve LGBTQIA+ artists and community members, and he has been a member of Penumbra Theatre's Equity Training facilitation team since 2018.
Jay graduated with a BFA in Acting from New York University's Tisch School of the Arts (Experimental Theater Wing). Since 2010, he has worked as a professional actor in film, television, and with regionally and nationally acclaimed theaters as large as Radio City Music Hall and as small as your living room. Jay was the recipient of a 2016 Creative Residency with SPACE on Ryder Farm, and a 2017 Minnesota State Arts Board Artist Initiative Grant. He is a proud member of Actors' Equity Association.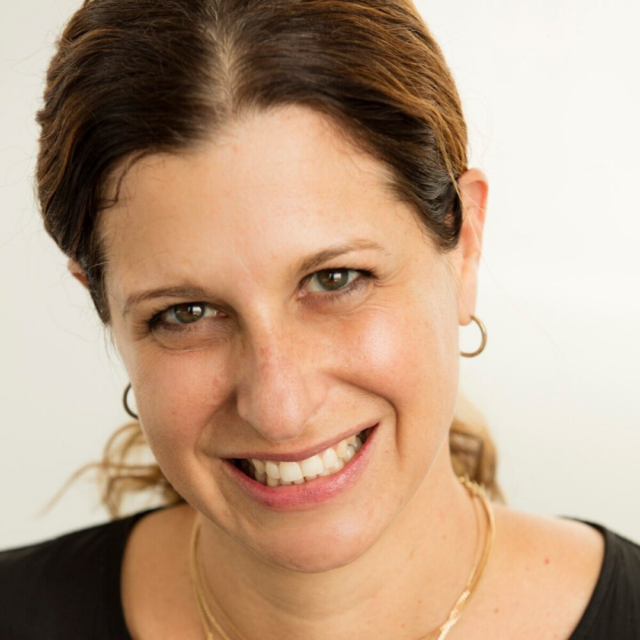 Sara Wernick Schonwald is founder of Listen to Lead. She is a listener, biodynamic craniosacral therapist, equity & justice consultant and embodied transformation coach. Core to her practice is the understanding that we're all connected to each other, and that it's our opportunity and responsibility to work together for justice and liberation.
She works with individuals and groups who want to better listen to their bodies' inherent wisdom; who want to get curious about their own survival patterns and connect those patterns with the cultural and political; who want to better align their actions with their values; who want to dismantle systems of oppression within their bodies, teams and institutions.
She works as a consultant to support organizations to reach their equity and justice goals. She is also a certified biodynamic craniosacral therapist in the lineage of Body Intelligence and in community with Minneapolis and St. Paul- based practitioners who ground their practice at the intersection of healing and justice.
When she's not coaching, consulting or offering bodywork, she enjoys playing outside; being silly with her family; reconnecting with Jewish spiritual practices such as Mussar, Kabbalah and Earth-based Jewish ritual; continuing her own racial healing work; and sinking deeper into a practice of radical joy.
She is an Ashkenazi Jewish woman who's a mom, spouse, Gen X/Millennial "cusper", Aquarius, ENFP and Enneagram 2. She's a third-generation US-American– her great grandparents fled Eastern Europe in search of religious freedom– and she currently lives on Dakota land otherwise known as Minneapolis, Minnesota.
DATES AND TICKETS
Thursday, March 25, 2021 // 6:00PM
Quote
"I'M HUGELY EXCITED TO BUILD ON PENUMBRA'S LONG HISTORY OF CENTERING, CELEBRATING, AND HOLDING SPACE FOR NEW BLACK STORIES."
—Chris Berry, Arts Director