Idris Ackamoor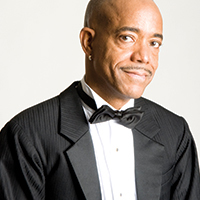 Idris Ackamoor is a multi-instrumentalist, composer, actor, tap dancer, director and videographer. He is the Founder and Co-Artistic Director of the internationally celebrated San Francisco performance company Cultural Odyssey. He is also Artistic Director of the legendary world music/jazz ensemble THE PYRAMIDS. In addition, Mr. Ackamoor is also a curator with the National Black Theatre Festival in Winston-Salem, North Carolina where he produces the New Performance in Black Theater Series as an integral part of the Festival. Since 1993 Idris has presented a who's who of the African American performing arts including the late Sekou Sundiata, Roger Guenveur Smith, Ntozake Shange, Pearl Cleage, Will Power, Marc Bamuthi Joseph, and many others.
Idris' primary instruments are the alto and tenor saxophones. An accomplished tap dancer, Idris' signature performance is his uncanny ability to combine tap dancing with playing his saxophone simultaneously. Idris has performed and collaborated with tenor saxophonists Chico Freeman and the late John Tchicai, the late alto saxophonist Charles Tyler, drummer Famoudou Don Moye of the Art Ensemble of Chicago, The Cecil Taylor Creative Orchestra, choreographer/dancer Bill T. Jones, writer Ntozake Shange and Pearl Cleage, his longtime partner actress Rhodessa Jones, and many others. Idris was a protégé of Chicago legendary master clarinetist Clifford King who had played with Jelly Roll Morton and Freddie Keppard in the 1920s. Mr. Ackamoor has been honored with TWO Lifetime Achievement Awards for his extraordinary musical and theatrical contributions. The most recent was presented in January 2012 by the renowned BBC radio personality Gilles Peterson at the Worldwide Awards Show in London. In 2003 San Francisco's historic magazine, The San Francisco Bay Guardian, presented Idris with his first.
In 1998 Idris was selected as one of 45 of the nation's leading theater professionals to attend the National Black Theatre Summit: On Golden Pond, convened by the Pulitzer Prize winning playwright August Wilson and Dartmouth College. One of the results of the conference was the founding of the African American Theater Alliance for Independence (AATAIN!). Idris founded AATAIN! after his attendance at the Theatre Summit. It is a collective of San Francisco performing arts organizations whose principle aim are self-empowerment and the sharing of resources.
As an actor Idris has performed the lead role in the Penumbra Theater production of "Indigo Blues" by Judi Ann Mason and in a Lorraine Hansberry Production of "The Resurrection of Lady Lester" by Oyamo. As a tap dancer Idris has performed at the 4th Annual International Tap Dance Human Rhythm Festival touring to 3 cities in Holland In September 2001. He took his solo simultaneous tap dance and sax act to Japan in the summer of 1996 where he performed six days a week in the Japanese cities of Shimenoseki, Osaka, and Tokyo.
ARTIST SPOTLIGHT: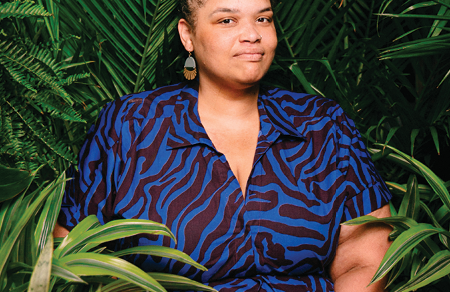 Quote
"JUSTICE IS WHAT LOVE LOOKS LIKE IN PUBLIC."
—CORNEL WEST