James T. Alfred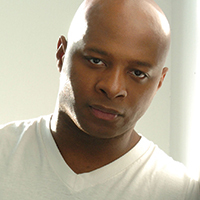 James T. Alfred studied acting at the Institute for Advanced Theatre Training at Harvard University and the Moscow Art Theatre School in Russia. He holds an M.F.A in Acting from the Moscow Art Theatre School and a B.A. in International Business from Cardinal Stritch (college) University. He is an accomplished, award-winning actor with fifteen plus years of performance experience. Mr. Alfred has worked with internationally recognized directors at theaters in both the U.S and abroad, including the illustrious Penumbra Theatre. His stage credits include Jitney, Fences, Ma Rainey's Black Bottom, The Glass Menagerie, All's Well That End's Well among others. James has taught acting, and has been invited to speak at major colleges and Universities including the University of Minnesota.
More Information
BECOME A NEXT
GENERATION MEMBER!
Join our movement to create transformational change for individuals and communities! A gift in any amount supports vital preparatory work for our next lifecycle as a performing arts campus and center for racial healing. Your donation will go directly to supporting artists of color as we develop the holistic programming that Penumbra will offer.
Members will receive:
• Special access to virtual readings and workshops by artists
• Guided meditations and reflections to support healing
• Opportunities to participate in the planning process
• News about the Penumbra Center for Racial Healing
• More!
A donation in any amount helps to sustain our company and grow our impact in the community. Donate online or by calling 651.224.3180 today.
Quote
"As an institution that has been serving our community for more than four decades, the Penumbra Center for Racial Healing will be a beacon for all of us as we move through these uncertain times towards a brighter future for our children and grandchildren."
—Mayor Carter