Jobs
Penumbra is currently looking for the following positions:
FINANCE DIRECTOR (FULL-TIME)
Overview
Penumbra seeks a resourceful, institutionally minded leader who is dedicated to the health and vitality of Black legacy institutions and whose ethos expresses a clear commitment to racial equity and racial healing. Currently, Penumbra has a $5 million operating budget. The organization is poised to significantly grow its earned revenue in the next 5 years, including ticket income, paid services, class tuition, and merchandise and concessions sales. The Finance Director (FD) will be a key strategic partner and advisor supporting the organization's financial and business strategies.
The Finance Director will lead all day-to-day finance operations and supervise an outsourced accounting services team, having functional responsibility for accounting, accounts payable, accounts receivable, payroll, and project accounting. The Director of Finance will ensure that Penumbra has the systems, procedures, and controls in place to support effective and compliant program implementation and business operations. As an essential organizational leader, the FD will play a critical role and partner with the executive leadership team in charting Penumbra's earned and contributed revenue growth and strategic response to an ever-increasing demand for the organization's services.
The FD will be a hands-on and collaborative leader with proven experience in accounting, cost allocation, forecasting, budgeting, contract and grants management, and compliance. The FD also works independently on projects and can work on a variety of activities and confidential matters with discretion.
Three vital program areas will power the Penumbra Center for Racial Healing: arts, wellness, and equity. The FD will be a member of the Senior Leadership Team (SLT) reporting to the COO and must be able and excited to work cross-organizationally with executive leadership, other SLT Directors, staff, and consultants. This is a full-time, exempt, salaried position.
How to Apply
Please submit your application to Evolution Management Consultants. Applications will be reviewed immediately, and interviews will be conducted on a rolling basis until the position is filled. No phone calls, please.
FRONT OF HOUSE ASSOCIATE (PART-TIME)
Responsibilities
Customer Service: Interaction with patrons to ensure their needs are met and their experience is memorable. Embody organizational practices that align with our mission and programming.
Box Office & Ticket Sales: Entails learning and understanding the ticket sales systems, retrieving phone messages, returning phone calls, answering email questions, and reconciling money and reports at the end of the day. Tickets are purchased over the phone, as well as online or in person.
House Manager: Ensure the safety and comfort of patrons attending the event, manage volunteer ushers, and generate house reports.
Essential Qualifications
Excellent communication skills, both oral and written.
Able to do multiple tasks and follow directions
Some computer skills a must
Must be team player and willing to adapt
Able to work without immediate supervision and make sound judgment choices
Must be flexible in work hours, evenings and weekends required.
Possess good problem-solving skills
How to Apply
For the following position please send your cover letter, resume, and three professional references. Include "FOH Box Office Associate" in subject line and email to: boxoffice@penumbratheatre.org  Applications will be reviewed immediately and interviews will be conducted on a rolling basis until the positions are filled.
The FOH Associate position is a part-time and active during events for the calendar and seasonal year. Penumbra is an Equal Opportunity Employer that values a diverse and inclusive environment. All applicants are welcome.
Job Details
Salary Range: Hourly, starting at $17/hr
ARTIST SPOTLIGHT: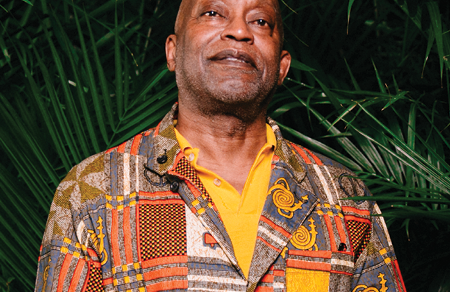 Quote
"I AM THRILLED TO EXPAND ON THE TREMENDOUS RESOURCES HERE TO DEVELOP A HEALING-CENTERED APPROACH TO OUR EQUITY WORK."
—Christine Smith,
Equity Director