Marion McClinton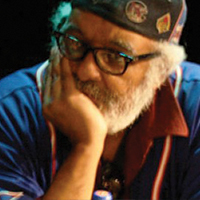 Known for his award-winning Broadway and Off-Broadway productions of August Wilson's work, with whom he had a long friendship and professional relationship, Marion directed Ma Rainey's Black Bottom (Broadway revival), King Hedley II (Broadway premiere, regional theatres), Jitney (Off-Broadway, regional and international theatres), Gem of the Ocean (Goodman Theatre, Mark Taper Forum), Seven Guitars and Two Trains Running (CenterStage), Joe Turner's Come and Gone (Missouri Repertory), and Fences (Indiana Repertory Theatre, Paramount Pictures). Other directing credits include Breath Boom (Playwrights Horizons), Jar the Floor (Off-Broadway), Roar (New Group), Thunder Knocking on the Door (regional theatres), Drowning Crow (premiere, Broadway MTC), Elmina's Kitchen (CenterStage), Yellowman (Mixed Blood/Guthrie Theater), Bulrusher (Pillsbury House), and Pure Confidence (Mixed Blood). Mr. McClinton is an Associate Artist of CenterStage. His plays include Police Boys and Stones and Bones (1994 Humana Festival). Awards include three Audelco Awards, Kesselring Prize, OBIE, NEA/TCG Pew Charitable Trust Grant, Drama Desk and Evening Standard nominations. He is an alumnus of both New Dramatists and the Playwrights' Center.
More Information
BECOME A NEXT
GENERATION MEMBER!
Join our movement to create transformational change for individuals and communities! A gift in any amount supports vital preparatory work for our next lifecycle as a performing arts campus and center for racial healing. Your donation will go directly to supporting artists of color as we develop the holistic programming that Penumbra will offer.
Members will receive:
• Special access to virtual readings and workshops by artists
• Guided meditations and reflections to support healing
• Opportunities to participate in the planning process
• News about the Penumbra Center for Racial Healing
• More!
A donation in any amount helps to sustain our company and grow our impact in the community. Donate online or by calling 651.224.3180 today.
Quote
"As an institution that has been serving our community for more than four decades, the Penumbra Center for Racial Healing will be a beacon for all of us as we move through these uncertain times towards a brighter future for our children and grandchildren."
—Mayor Carter