Other Ways to Give
Consider Planned Giving
Planned gifts carry your philanthropic impact forward to help shape the future of Penumbra. We can guide you through the process and make your vision of a strong legacy a reality.
Make Gifts of Securities, Stock, and IRA's
Donating stock can be incredibly beneficial. When you donate long-term appreciated securities, you not only avoid paying capital gains tax, but you are able to claim a charitable deduction for the full, appreciated value of the securities. You may also want to consider donating retirement plan assets to Penumbra. We recommend you speak with your tax advisor for more information.
Think About Employer Matching Benefits
Many companies sponsor matching gift programs that make their employees charitable gift contributions go even further. We are grateful to our corporate partners who provide this resource.
Invest in Tomorrow's Leaders
Summer Institute is a nationally recognized leadership development program training young artists ages 13-19. Our students and families know the life-changing impact of this program–help us nurture the next generation of activist artists!
Community Shares of Minnesota
Every year, thousands of employees across the state get involved in workplace giving campaigns to support Community Shares of Minnesota's work create a more fair, just and equitable Minnesota. Community Shares workplace campaigns bring together employees, and give them an opportunity to donate and to volunteer for causes that matter to them, including Penumbra! To learn more, visit www.communitysharesmn.org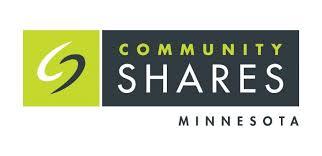 Questions? Call Amy Thomas, Managing Director, at 651.288.6780 or email amy.thomas@penumbratheatre.org.
More Information
SUPPORT THE ART YOU LOVE!
For over four decades Penumbra Theatre has been a beacon welcoming everyone in our community to open their hearts and minds to be nourished by the unique power of theatre. Stand with us to sustain the art you love and grow its impact.
$50 Can give a week of healthy meals to one activist artist-in-training.
$100 Can underwrite two tickets to a performance so that price is never a barrier to great art.
$250 Can provide access for one person to attend every single event this season.
$500 Can subsidize Summer Institute tuition costs for one teen
A donation in any amount helps to sustain our company and grow our impact in the community. Donate online or by calling 651.224.3180 today.
Quote
"Penumbra Theatre is a classical, historical and, cultural mecca that allows for a platform for Black people to work, create...to thrive as artists."
—PaviElle French, Emmy Award-Winning Artist