Terry Bellamy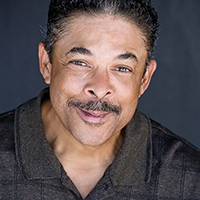 Terry is a founding member of Penumbra Theatre Company and the recipient of two Twin Cities Drama Critics Circle Awards (MN). He has performed at the Goodman Theatre, Oregon Shakespeare Festival, Center Stage Baltimore, Indiana Repertory Theatre, Cleveland Play House, Guthrie Theater, Guthrie II, Hudson Guild (Off-Broadway), Park Square Theatre, Mixed Blood Theatre, Illusion Theater, and Ten Thousand Things Theater.
More Information
BECOME A NEXT
GENERATION MEMBER!
Join our movement to create transformational change for individuals and communities! A gift in any amount supports vital preparatory work for our next lifecycle as a performing arts campus and center for racial healing. Your donation will go directly to supporting artists of color as we develop the holistic programming that Penumbra will offer.
Members will receive:
• Special access to virtual readings and workshops by artists
• Guided meditations and reflections to support healing
• Opportunities to participate in the planning process
• News about the Penumbra Center for Racial Healing
• More!
A donation in any amount helps to sustain our company and grow our impact in the community. Donate online or by calling 651.224.3180 today.
Quote
"How are we going to take the songs of all of this wonderful flock here and weave them together to create this great orchestra that will sing the song of healing? "
—Seitu Ken Jones