Ways to Give
Support Penumbra
As part of the Penumbra family of supporters, your commitment to racial healing contributes to a more just and compassionate world. Go deeper into our work, make new connections, and add to community and individual wellness through art, joy, and education. We're so grateful to have you on the journey.
Donate Online
Click here to make an unrestricted gift to support the organization you love!
Donate By Mail
Download and complete our donation form and send to:
Penumbra Theatre Company
270 North Kent Street
Saint Paul, MN 55102
Make Gifts of Securities, Stock, and IRA's
Donating stock can be incredibly beneficial. When you donate long-term appreciated securities, you not only avoid paying capital gains tax, but you are able to claim a charitable deduction for the full, appreciated value of the securities. You may also want to consider donating retirement plan assets to Penumbra. We recommend you speak with your tax advisor for more information. You can find Penumbra's stock transfer information here!
Consider Planned Giving
By naming Penumbra (EIN 41-1563764) as a beneficiary of your will, donor advised fund, trust, retirement plan, IRA, or life insurance policy you can carry your philanthropic impact forward for generations to come. We can guide you through the process and make your vision of a strong legacy a reality. For more information or to let us know you've included Penumbra in your estate plans, please email martine.mclellan@penumbratheatre.org
Did you know that many companies sponsor matching gift programs? Contact your company's Human Resources department today and make your charitable gift contributions go even further. We are grateful to our corporate partners who provide this resource!
Questions? Email Martine McLellan, Individual Giving Manager, at martine.mclellan@penumbratheatre.org.
ARTIST SPOTLIGHT: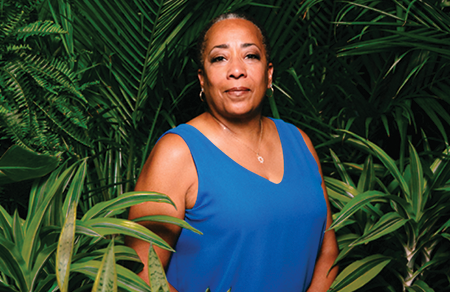 Quote
"WE HAVE TO MAKE JUSTICE THE MOST PLEASURABLE EXPERIENCE HUMANS CAN HAVE."
—ADRIENNE MAREE BROWN