Abdul Salaam El Razzac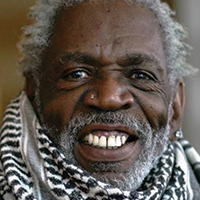 Abdul Salaam El Razzac is an alumnus of the Karamu Theatre in Cleveland, Ohio and a founding member of the Penumbra Theatre in St. Paul, Minnesota.
He has received the Los Angeles Dramaloug Award for best director of Oliver Mayor's, Joe Louis Blues. He has also received the N.A.A.C.P Image Award best director nomination for That Serious He Man Ball. He has directed productions at the Beverly Hills Playhouse, Zephyr, L.A.T.C and Glaxa Theaters in Los Angeles as well as staged reading for the Audrey Skirball-Kenis Theatre and the Mark Taper's Mentor Reading Series.
Regionally, as an actor, he has performed at the Willamstown theatre Festival, Los Angeles Theater Center, A.C.T, Long Wharf, Mark Taper, The Guthrie Theater, South Coast Rep., Penumbra Theater, The Nate Holden Theater, The Oregon Shakespeare Festival, Kansas City Rep, Arizona Theater Rep, Cleveland Playhouse, Indiana Rep, Syracuse Stage, Seattle Rep. El Razzac also was Avery in the national tour of the Piano Lesson.
He has received the N.A.A.C.P Image Award and the L.A. Drama Critics Award for his performance as Toledo in Ma Rainey's Black Bottom, and the Image Award for his role as Spencer in Etta Jenks.
His numerous television and film credits include Martin, Out All Night, Franks Place[where he received an Emmy nomination], The John Larroquette Show, Star Trek: the Next Generation, General Hospital, Generations, The Division, Pretty Woman, Glory, MalcomX, Terminator11, Female Perversion, Backer, Fraiser, Lucky and 8 mile, Crazy, Conversations with God, to name a few.
ARTIST SPOTLIGHT: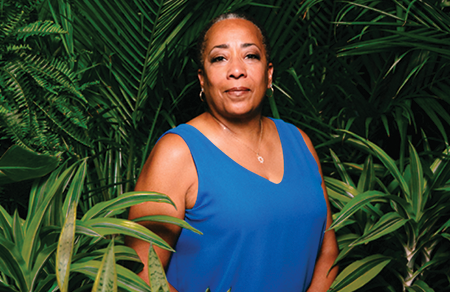 Quote
"I AM THRILLED TO EXPAND ON THE TREMENDOUS RESOURCES HERE TO DEVELOP A HEALING-CENTERED APPROACH TO OUR EQUITY WORK."
—Christine Smith,
Equity Director