Ashe Lab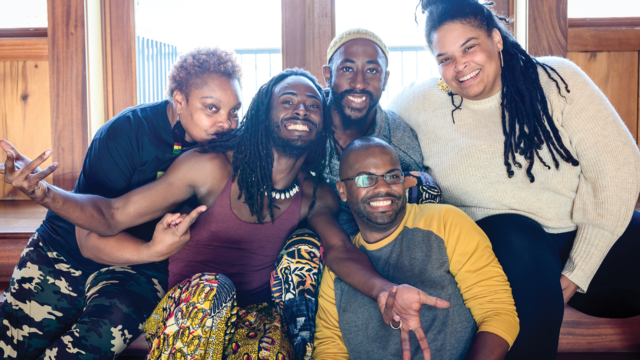 The Ashe Lab is a two year interdisciplinary residency program nurturing black artists to create beautiful, radical, life-giving art that answers our communities' most pressing needs.
The program convenes an intimate cohort of artists to work collaboratively to create a single performance piece informed by discussion with black community in Minnesota. The work will then tour to other regions affected by the issues explored by the art to present, learn, and record hyperlocal experiences of systemic issues affecting black community. Our goal is to aggregate and share knowledge and solutions as the tour progresses, building multidimensional comprehension of the issues lifted by the art while creating profound expressions of place.
Penumbra Theatre's Ashe Lab is made possible by the generous support of the Andrew W. Mellon Foundation, the Jerome Foundation, the Headwaters Foundation for Justice, and the Pan African Community Endowment.
Photo Credit: Caroline Yang
More Information
BECOME A NEXT
GENERATION MEMBER!
Join our movement to create transformational change for individuals and communities! A gift in any amount supports vital preparatory work for our next lifecycle as a performing arts campus and center for racial healing. Your donation will go directly to supporting artists of color as we develop the holistic programming that Penumbra will offer.
Members will receive:
• Special access to virtual readings and workshops by artists
• Guided meditations and reflections to support healing
• Opportunities to participate in the planning process
• News about the Penumbra Center for Racial Healing
• More!
A donation in any amount helps to sustain our company and grow our impact in the community. Donate online or by calling 651.224.3180 today.
Quote
"I'm super-excited about Penumbra's next life cycle that will combine the theatre and a learning center–a place that allows for questioning, reflecting and understanding."
—Phyllis Goff, Supporter