Austene Van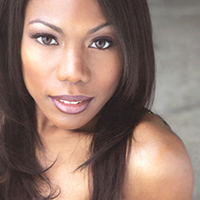 Austene Van is an actor, director, and choreographer. Penumbra Company member credits include Detroit '67, Spunk, Amen Corner, Blue, Ain't Misbehavin', Dinah Was, Blues for an Alabama Sky, and Seven Guitars. Austene has recently performed the title role in Aida at the Pantages with Theater Latté Da; Blanche Dubois in A Street Car Named Desire, The Unsinkable Molly Brown, Henry IV with Ten Thousand Things; In The Next Room at the Jungle Theatre; Gem of the Ocean, Crowns and A Christmas Carol at Guthrie Theater; Radio Golf at IRT/Cleveland Playhouse; To Kill a Mockingbird at Park Square; Once on this Island at CTC; A Christmas Story, Singing in the Rain at Ordway. Recently directed Six Degrees of Separation at Theatre in the Round Players; Joan: Voices in the Fire at Rarig Center; Hot Chocolate, Gee's Bendand Lady Day at Park Square; Lonely Soldier Monologues and A Civil War Christmas at History Theatre; Blues in the Night at Ordway; and Black Nativity at Penumbra. Artistic Director of New Dawn Theatre Productions.
More Information
SUPPORT THE ART YOU LOVE!
For over four decades Penumbra Theatre has been a beacon welcoming everyone in our community to open their hearts and minds to be nourished by the unique power of theatre. Stand with us to sustain the art you love and grow its impact.
$50 Can give a week of healthy meals to one activist artist-in-training.
$100 Can underwrite two tickets to a performance so that price is never a barrier to great art.
$250 Can provide access for one person to attend every single event this season.
$500 Can subsidize Summer Institute tuition costs for one teen
A donation in any amount helps to sustain our company and grow our impact in the community. Donate online or by calling 651.224.3180 today.
Quote
"Penumbra doesn't just recreate what we see–it makes us see! "
—T. Mychael Rambo