Austene Van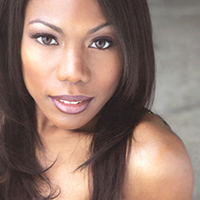 Austene Van is an actor, director, and choreographer. Penumbra Company member credits include Detroit '67, Spunk, Amen Corner, Blue, Ain't Misbehavin', Dinah Was, Blues for an Alabama Sky, and Seven Guitars. Austene has recently performed the title role in Aida at the Pantages with Theater Latté Da; Blanche Dubois in A Street Car Named Desire, The Unsinkable Molly Brown, Henry IV with Ten Thousand Things; In The Next Room at the Jungle Theatre; Gem of the Ocean, Crowns and A Christmas Carol at Guthrie Theater; Radio Golf at IRT/Cleveland Playhouse; To Kill a Mockingbird at Park Square; Once on this Island at CTC; A Christmas Story, Singing in the Rain at Ordway. Recently directed Six Degrees of Separation at Theatre in the Round Players; Joan: Voices in the Fire at Rarig Center; Hot Chocolate, Gee's Bendand Lady Day at Park Square; Lonely Soldier Monologues and A Civil War Christmas at History Theatre; Blues in the Night at Ordway; and Black Nativity at Penumbra. Artistic Director of New Dawn Theatre Productions.
More Information
BECOME A NEXT
GENERATION MEMBER!
Join our movement to create transformational change for individuals and communities! A gift in any amount supports vital preparatory work for our next lifecycle as a performing arts campus and center for racial healing. Your donation will go directly to supporting artists of color as we develop the holistic programming that Penumbra will offer.
Members will receive:
• Special access to virtual readings and workshops by artists
• Guided meditations and reflections to support healing
• Opportunities to participate in the planning process
• News about the Penumbra Center for Racial Healing
• More!
A donation in any amount helps to sustain our company and grow our impact in the community. Donate online or by calling 651.224.3180 today.
Quote
"I'm super-excited about Penumbra's next life cycle that will combine the theatre and a learning center–a place that allows for questioning, reflecting and understanding."
—Phyllis Goff, Supporter