Racial Healing
Penumbra is a dynamic performing arts, wellness retreat, and learning center. Together we nurture ethical expressions of the human spirit to inspire creativity, enact justice, and build more compassionate communities. Our healing process is one of hopeful reinvention. We are opening space for that journey, individually and collectively. Wherever you are on your healing path, you have a place with us here.
The Arts
We stage powerfully provocative plays that demand attention and move people heart-first into today's most difficult issues. From celebrating Black culture to bearing witness to our difficult past, Penumbra's acclaimed art inspires with classics from the black theatre canon and commissions of new work, panel discussions, thoughtfully curated galleries, educational programs, and more.
Racial Equity
Our year-round racial equity work led by artists includes trainings and robust and engaging events to equip individuals to seed and support racial equity every day in their lives and organizations.
Wellness
Our wellness programming includes culturally-specific spaces for collective healing, residencies where healers can deepen their practices, and a range of wellness services for the public.
ARTIST SPOTLIGHT: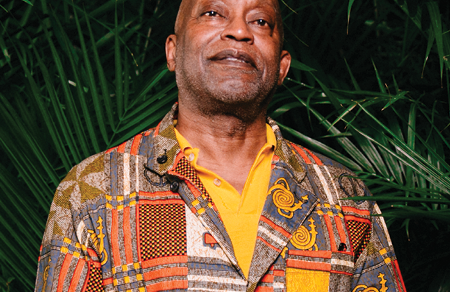 Quote
"WE HAVE TO MAKE JUSTICE THE MOST PLEASURABLE EXPERIENCE HUMANS CAN HAVE."
—ADRIENNE MAREE BROWN