Kim Euell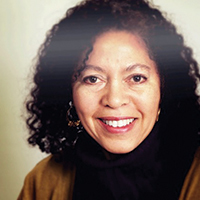 Kim Euell is a playwright, dramaturg and arts educator who is passionately committed to promoting socially relevant new plays. She has headed play development programs at Center Theater Group's Mark Taper Forum, the Tony Award-winning Hartford Stage Company, San Jose Repertory Theatre and The Robey Theatre Company where she was the California Arts Council's Playwright in Residence. She has served as director of the New America Playwrights Festival and The Taper's Juneteenth Festival of New Plays. Kim has also worked as a new play dramaturg at the Sundance Institute's Theatre Lab and the Eugene O'Neill Playwrights Conference. Voices!, the play development program she founded at Hartford Stage to promote new plays by under-represented writers, recently yielded the Pulitzer Prize-winning play Water By The Spoonful.
Kim's plays have been performed in cities across the country including New York, Los Angeles, Chicago, San Francisco, Seattle, Portland, Detroit, Savannah and Louisville. Penumbra Theatre Company's production of The Diva Daughters DuPree was named Outstanding New Show of The Year by the Minneapolis-St. Paul Star Tribune in their yearend review. A winner of the Theodore Ward Prize, this playwas published in an anthology entitled Best Black Plays by Northwestern University Press.
Kim edited for TCG Publications, Plays from the Boom Box Galaxy, the first anthology exclusively devoted to theatre informed by spoken word poetry and the Hip Hop aesthetic (with Robert Alexander). She has published articles and reviews in American Theatre Magazine, The African American Review and The Oakland Tribune.
Kim has taught at the University of Pennsylvania, the University of Iowa, Wesleyan University, Trinity College and the University of Witwatersrand in Johannesburg, where she was a Writer in Residence. She is a Fulbright Senior Specialist in Playwriting.
Kim has served as a performance site evaluator for the National Endowment for the Arts (NEA) and a panelist for the NEA, Alpert Awards in the Arts, Rockefeller Foundation, Pew Charitable Trust, Mid-Atlantic Arts Foundation, California Arts Council, Seattle Arts Commission and the New Jersey Arts Commission's Playwrights Fellowship Awards.
An Honors Graduate of Stanford University, Kim received her MFA in Theatre Arts from the University of Iowa's Playwrights Workshop, where she was a Dean's Fellow and a Stanley International Research Fellow.
ARTIST SPOTLIGHT: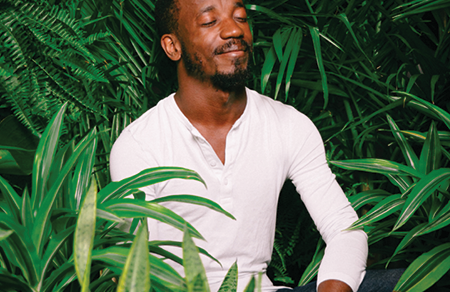 Quote
"WE HAVE TO MAKE JUSTICE THE MOST PLEASURABLE EXPERIENCE HUMANS CAN HAVE."
—ADRIENNE MAREE BROWN