Live Out Loud!
Join us for Live Out Loud Nights, special events created for Millennial and Gen Z audience members in a curated, Black-centered environment. The pre-show receptions start at 6:15 p.m. with showtime starting at 7:30 p.m. with a post-show discussion immediately following each performance. Use discount ticket code AffinityFY24 to purchase $25 tickets to each night!
Built around our mainstage shows, Live Out Loud Nights features lively pre-show receptions hosted by young adult leaders and post-show discussions featuring cast members, designers, and other key artists from the production teams. Audiences at Live Out Loud Nights are encouraged to engage as their authentic selves and to bring their curiosity to the post-show discussions.  Come meet new people, exchange fresh ideas, enjoy appetizing food and beverages, see beautiful performances, and Live Out Loud! 
2023-2024 Live Out Loud Nights
Re-Memori 
Thursday, October 19, 2023
Black Nativity
Thursday, December 14, 2023
Wine in the Wilderness
Thursday, March 7, 2024
FAQs
What is the age group for Live Out Loud Nights?
Live Out Loud Nights are designed to remove barriers to the theatre for curious theatre-goers who are between the ages of 21 to 45 years old. This access program is designed to provide fun, affordable, experiences that build community in curated vibrant, Black-centered environments.
Can I purchase a rush ticket on the day of the performance?
Yes! Theatre-goers aged 21 to 45 years old can purchase $25 rush tickets at the box office by mentioning the discount ticket code AffinityFY24 on Live Out Loud Nights – no ID required.
ARTIST SPOTLIGHT: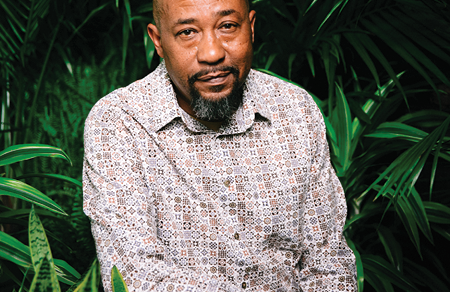 More Information
As part of the Penumbra family of supporters, your commitment to racial healing contributes to a more just and compassionate world. Go deeper into our work, make new connections, and add to community and individual wellness through art, joy, and education. We're so grateful to have you on the journey.
Quote
"PENUMBRA'S CONNECTIONS ARE SO POWERFUL. WE'RE CONTINUING TO STRENGTHEN THESE TIES AS A FORCE FOR COLLECTIVE HEALING AND PROFOUND SOCIAL GOOD."
—Khamara Pettus,
Development Director