T. Mychael Rambo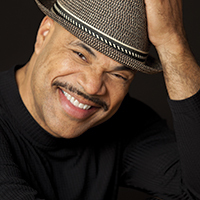 Emmy Award winning actor, vocalist, arts educator and community organizer; T. Mychael Rambo is a long standing Penumbra Theater Company Member. His Penumbra credits include: Black Nativity, Don't Bother Me I Can't Cope, Dinah Was, Last Minstrel Show, Jitney, Spunk, Gem of the Ocean, Ain't Misbeheavin, Piano Lesson, and Ballad of Emit Till to name just a few. T. Mychael has made an indelible mark here in the Twin Cities performing principle roles at such theaters as: the Guthrie, Ordway Theatre, Illusion Theatre, Mixed Blood, Park Square Theatre, Ten Thousand Things, Children's Theatre and Minnesota Opera among others. Nationally and internationally his stage credits include Carnegie Hall and performances abroad in Africa, Europe and South America. He has appeared in local and national television commercials, feature films (including: The Cure, Justice, Crossing the Bridge, Wooley Boys) HBO mini-series (Laurel Avenue, Equinox), and other television programming. T. Mychael is an accomplished residency artist (COMPAS, Young Audiences, MN State Arts Board, VocalEssence) and an affiliate professor in the College of Liberal Arts, Theatre Arts and Dance at the University of Minnesota As a recording artist, Rambo has released two popular CD's: "Simply" – a collection of jazz standards; and "The Gift; A Christmas With Love" – a selection of original and holiday classics. T. Mychael had the great honor of singing the National Anthem for both President Barak Obama and former President Jimmy Carter. Mr. Rambo is also the proud recipient of the 2010 Sally Award in Arts Educator – presented by the Ordway Theatre and the 2010 Minnesota Black Music Award. His other honors and awards include Young Audience Art of the Year, McKnight Theatre Artist Fellowship, Minnesota State Arts Board Artist Fellowship, Bush Finalist and both the University of Minnesota Century Council Community Award and Outstanding Community Service Award in addition to others.
More Information
BECOME A NEXT
GENERATION MEMBER!
Join our movement to create transformational change for individuals and communities! A gift in any amount supports vital preparatory work for our next lifecycle as a performing arts campus and center for racial healing. Your donation will go directly to supporting artists of color as we develop the holistic programming that Penumbra will offer.
Members will receive:
• Special access to virtual readings and workshops by artists
• Guided meditations and reflections to support healing
• Opportunities to participate in the planning process
• News about the Penumbra Center for Racial Healing
• More!
A donation in any amount helps to sustain our company and grow our impact in the community. Donate online or by calling 651.224.3180 today.
Quote
"As an institution that has been serving our community for more than four decades, the Penumbra Center for Racial Healing will be a beacon for all of us as we move through these uncertain times towards a brighter future for our children and grandchildren."
—Mayor Carter